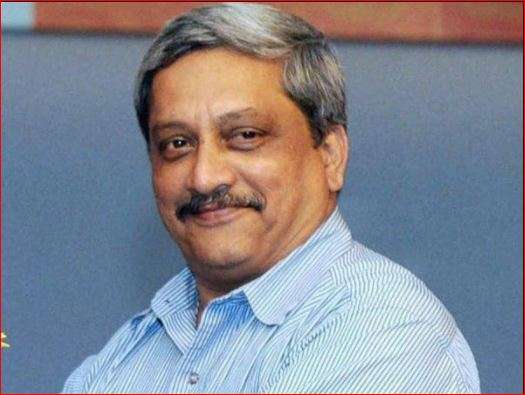 Goa Chief Minister Manohar Parrikar today presented state budget for Financial Year 2018-19 in the Assembly.
Earlier in the day, Parrikar arrived in Goa after he was discharged from Mumbai's Lilavati hospital where he was hospitalised since February 15 for a pancreas-related ailment.
Deputy Speaker Michael Lobo told reporters at the state Assembly complex, that Parrikar landed at Goa's Dabolim International Airport at around 11.40 a.m., and headed for his private residence.
"All prayers have been heard. He is currently at home now. He has strong will power, so he may present the budget," Lobo said.
Parrikar was rushed to the Lilavati Hospital after he complained of food poisoning.
The Chief Minister's Office has maintained that he was suffering from a pancreas-related ailment.