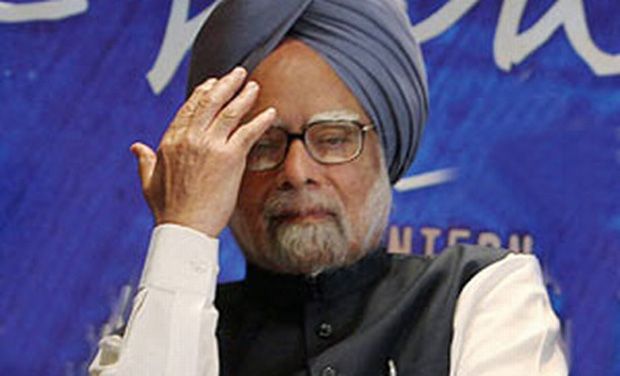 Former prime minister and noted economist Manmohan Singh, who has been critical of the note ban and GST roll out ever since the beginning, on Monday once again opened up against the policies of the Narendra Modi government.
"Both demonetisation and GST have affected India's gross domestic product (GDP) growth adversely," he said. "Both would affect the informal sector, the small scale sector...the sectors today are responsible for 40 per cent of GDP."
Singh, who had earlier said that the Indian economy is running on only 'one engine' of public spending, on Monday said demonetisation of 86 per cent of the currency in circulation and the hasty implementation of the Goods and Services Tax (GST) have impacted informal and small scale sectors, which account of about 40 per cent of the USD 2.5-trillion economy.
This is not the first time when the former Prime Minister has criticised Modi government's policies. On November 25 last year, some two weeks after old 500 and 1,000 rupee notes were junked, Singh had in his Parliament speech termed demonetisation a "monumental mismanagement", "organised loot" and "legalised plunder" which would cause GDP growth to fall by 2 per cent.
GDP growth in the first quarter of current fiscal slumped to a three-year low of 5.7 per cent, down from 7.9 per cent in April-June quarter of 2016. In January-March quarter, the growth declined to 6.1 per cent from 8 per cent in the year-ago quarter.
The government had blamed de-stocking ahead of the rollout of the Goods and Services Tax (GST) from July 1 as the primary reason for the fall in the GDP growth rate.
GST unified more than a dozen central and state levies like excise duty, service tax and VAT, but its implementation has seen technical glitches with the registration and tax filing portal, forcing the government to postpone return deadlines.
In April, when the supporting GST bill was passed in Parliament, the former prime minister had hailed it as a "game-changer" while cautioning against the difficulties in its implementation.
On August 30, the Reserve Bank of India said nearly 99 per cent of the Rs 15.44 lakh crore junked currency had returned to the banking system, raising questions on the efficacy of the government's note ban decision that was aimed at curbing corruption and black money.