Follow us on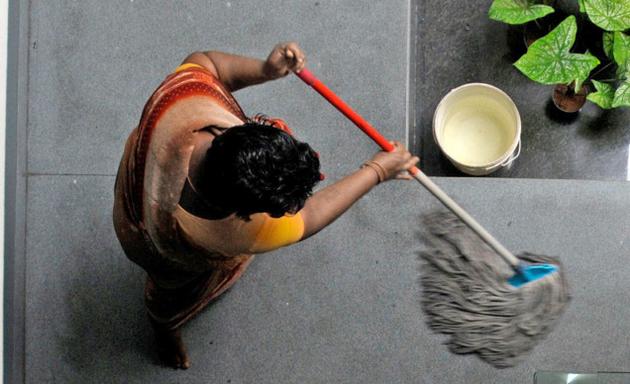 New Delhi: Remember Devyani Khobragade, the high-ranking Foreign Service official who made headlines for not adhering to the legal minimum wage to be paid to her housekeeper? The row, which followed her arrest for the crime and led to a big diplomatic standoff between India and the US.
Devyani was allegedly paying $3.99 (approximately Rs 260) per hour, much lower than the then mandated minimum wage of $9.75 (approx Rs 643) per hour by the US. The prescribed amount would translate to approximately Rs 10,000 per month, considering that your house maid works two hours a day, seven days a week. 
If that appears overpriced to what you pay your maid every month, you are not alone. Indians, as it turns out, pay their maids the worst. According to a survey carried out by babajob.com for India Real Time, maids in Kolkata make an average income of Rs 5,000 per month. Their situation is slightly better in Ahmedabad and Hyderabad where the average amount stands at Rs 5,500 per month. 
While maids in Bangalore, Delhi and Chennai are paid Rs 6,000 per month on an average, the tally stands at Rs 7,000 in Mumbai, the survey finds.
Drivers, on the other hand, are the best paid among all house helps across India and ranges between Rs 9,500 in Ahmedabad to Rs 13,000 in Mumbai, which is almost double the amount a maid makes every month. 
After maids, the lowest paid jobs include nannies who make as little as Rs 6,000 rupees a month, followed by cooks who make Rs 6,500 rupees. After drivers, the best-paying home help job was watchmen who earned monthly average salaries of around Rs 9,000, the survey finds.
According to the job portal, the difference in pay result from varying conditions of labour demand and supply in each city. The survey also finds that jobs dominated by men pay more than those which are usually filled by women. 
"There may be fewer people working in a particular job in one city, driving up demand and salaries, while there are too many in another, leading to employers having more choice and thus, more power in negotiation," Vir Kashyap, co-founder and chief operating officer of the company, was quoted as saying in the India Real time report. 
"Mumbai has a significantly higher average cost of living, but salaries are lower for maids due to the significant number of people migrating there to find work," he added.