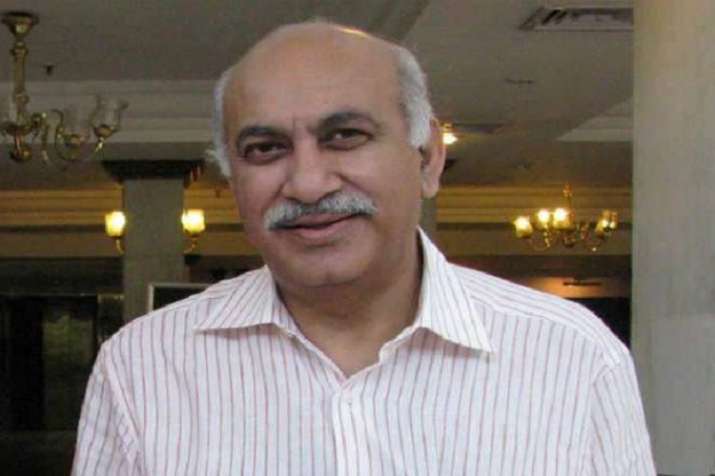 M J Akbar, who served as Minister of State for External Affairs in the Narendra Modi government, resigned from the post on Wednesday, following the allegations of sexual harrasment levelled against him by a woman journalist Priya Ramani. Twenty other women journalists have also come out in support of Ramani, leveling charges of sexual harrasment against him. 
In a brief statement, Akbar said he had decided to seek justice in a court of law in his personal capacity. "I deem it appropriate to step down from office and challenge false accusations levied against me, also in a personal capacity. I have, therefore, tendered my resignation...," said Akbar.
He also expressed gratitude to Prime Minister Narendra Modi and External Affairs Minister Sushma Swaraj for giving him the opportunity to serve the country. 
Here is who said what following Akbar's resignation
Ramdas Athawale: Opposition was asking him to resign on moral grounds. This is a right decision taken by him. The allegations on him should be properly investigated.
Rekha Sharma, National Commission for Woman (NCW) Chief : 
It definitely took some time because some inquiry must be going on but finally they took the decision and that is what matters. I welcome this decision as I was looking forward to it.
Priyanka Chaturvedi, Congress National Spokesperson: The resignation of MoS External Affairs MJ Akbar after serious charges were levelled against him by senior women journalists who worked with him is a vindication of the power of truth even if it began with one brave person speaking up.
I salute these women who stood their ground despite the brazen stance of the GoI, silence of the PM who speaks about women empowerment, the arrogant misuse of power by deploying a battery of lawyers against one woman&allowing the accused to continue in his role.
Using threat&intimidation as a tool to silence voices has become the norm of the Modi government but this brazenness is returning to haunt them. The women of the country are saying the time for this is up&threat to silence voices can no longer be the norm or acceptable.