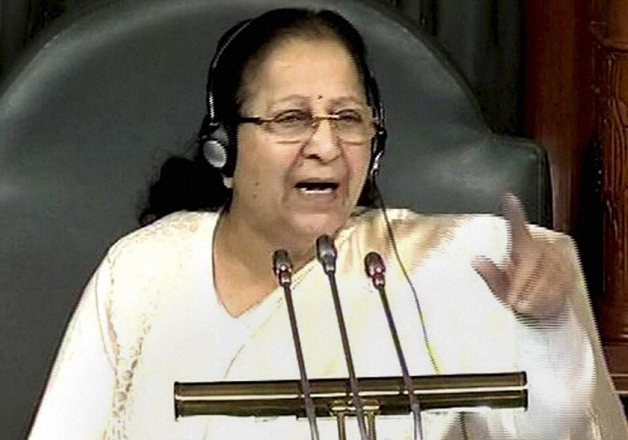 The Lok Sabha today paid tributes to seven Army personnel, who were killed in a terror attack in Nagrota near Jammu.
As soon as the House assembled, Speaker Sumitra Mahajan referred to Tuesday's incident and said the House strongly condemned the dastardly act of terrorists in which seven soldiers were martyred and several others were injured. 
Mahajan also expressed deep condolences to the bereaved families and wished speedy recovery of those injured. 
This comes a day after Speaker rejected the demand of opposition for an obituary reference for the same incident on the grounds that final details were yet to emerge.
The House was later adjourned for the day shortly after noon following uproar by the opposition on demonetisation despite the government agreeing to discuss the issue.
The Rajya Sabha too was adjourned for the day amid opposition pandemonium over its demand for an apology from Prime Minister Narendra Modi to the House for his alleged remarks against them outside the Parliament.
When the House reassembled at 2 pm, Deputy Speaker PJ Kurien tried to convince the agitating opposition members to continue the discussion on the November 8 demonetisation.