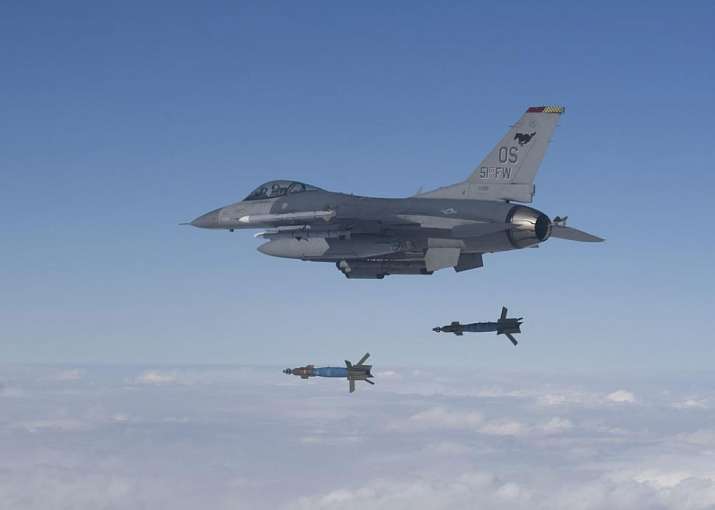 Lockheed Martin has started ground work on moving its F-16 fighter aircraft production line from the US to India.
According to a report in The New Indian Express, the United States based aircraft-maker has rolled out the ground work with the hope that India would accept its offer of producing 'Made in India' F-16 fighters by shifting its entire production line to India.  
Lockheed Martin had made this offer with a condition that India buys the F-16 fighters for its Air Force. 
"We want to be prepared and that is the reason we have started the ground work. On Monday, we met representatives of 40 defence and aviation firms from across the country to discuss our offer on making F-16 in India," Abhay Paranjape, Director, Business Development, India, Lockheed Martin told The New Indian Express.

 

The report quotes Randall L Howard, who looks after F-16 Business Development, as saying that Lockheed Martin has offered to make the most modern F-16 aircraft in India. 
"We are offering to make F-16 Block 70, the most advanced aircraft in India. It is one of the most proven fighter aircraft in the world and is flown by air forces in 25 countries,'' Randall L Howard, said.
"We make it in India, for India and then we make it in India and export to world. If the initial orders are not there, it may not work for the industry,'' he added.