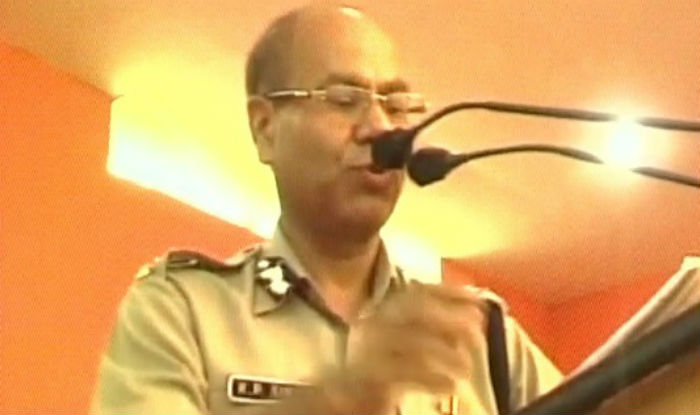 Chandigarh: In a statement that has created controversy, Haryana's newly appointed Director General of Police has said that the common man has the right to kill criminals.
Speaking at a public event yesterday, KP Singh, Haryana's new police chief, said people haven't realised that the law has given them the right to kill if they see a crime unfolding in front of their eyes.
"If someone destroys your house, or tries to take someone's life, the law allows a common man to kill the other person. This is something the common man doesn't know. This is not just a policeman's duty," Singh said.
"If someone insults a woman or tries to kill a person, then the common man has right to take the criminal's life," he added.
The comments made by the top police officer of a state, where 30 people died and over 300 were left injured in clashes during the Jat agitation, are seen by many as imprudent.
"A person has the right under the law to use necessary force for the purpose of protecting one's own body and property as also another's body and property when immediate aid from the state machinery is not readily available," he had said.
A former police chief of the state of Uttar Pradesh came out in his support and said, "He will not talk loose. If the police is not there you have the right to defend yourself."
Singh recently replaced former state DGP Yashpal Singhal, who faced severe criticism for poorly handling the Jat protests.