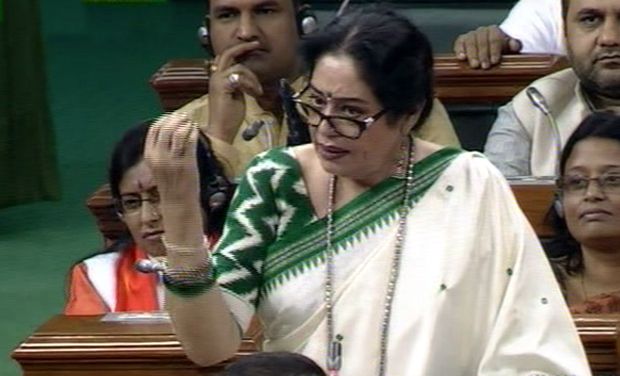 In shocking remarks, BJP Chandigarh MP Kirron Kher on Wednesday said that the Chandigarh gangrape victim shouldn't have boarded an autorickshaw which already had three men in it, ANI reported.
"I want to tell this girl and all other girls that if you see three men sitting in the auto, they should not board it. I am saying this to protect the girls.
"We all have to be alert about such things. I am saddened by what has happened with the woman," Kher told media on Wednesday.
Defending her remarks, the actor today said that, "Because the times are very bad, girls should exercise caution... Politics should not be played here".
"Shame on those people who are trying to politicise this issue. There are girls in your houses also. You should also make some constructive remarks instead of destructive ones," she further said.
Kher's comments came days after a 22-year-old woman from Dehradun was gang-raped allegedly by three men after she took an autorickshaw while returning from a stenography class from Sector 37 in Chandigarh.
The police got the CCTV footage of the auto-rickshaw and its driver from a gas station in Sector 42 where the vehicle had stopped to get a CNG refuel.
The victim told the police that the driver took the vehicle to the gas station for refueling and then turned towards Sector 52.
He stopped the auto near a wild growth along the road and said that it had broken down. When the woman got out of the vehicle to take another one, the three men pulled her into nearby bushes and took turns to rape her.