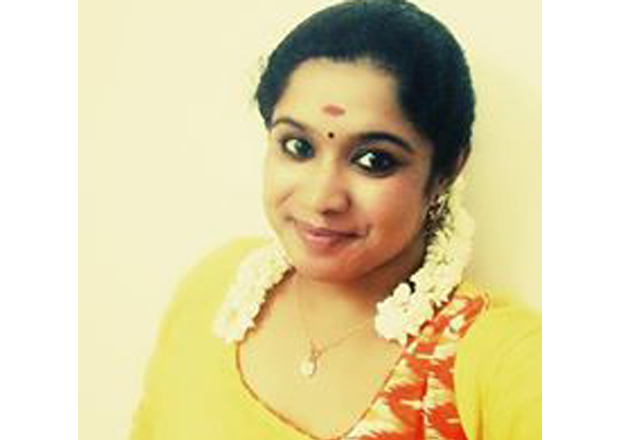 A working woman from Kerala has set a perfect example for those who are facing online harassment or have become a victim of internet abuse. 
Days ago, Sreelakshmi Satheesh, CEO of an educational consultancy firm in Kerala and a motivational speaker, got a call from an unknown number asking her questions like "When can I meet you? What is you rate" and "Will Rs 3,000 do? Shall I book a hotel room?" says an India Today report.
Following the call, she started getting similar calls, all from unknown numbers. 
Shocked with the inappropriate calls, Sreelakshmi chose not to attend them, but then text messages started pouring in, asking for her "rate". It soon escalated to a state when she had to switch her mobile phone off. The "rate" had by then reached Rs 25,000.
However, Sreelakshmi recollected her strength and decided to act. She turned her phone on and dialled one of the numbers from which she had gotten a call. The man on the other side shuddered when Sreelakshmi told him about her profile and soon began begging for forgiveness. She soon figured out how the man got her phone number. 
Sreelakshmi then shared the screenshot of the conversation in a Whatsapp group where a man had posted her phone number referring to her as a "super item". 
She discovered that the man who had posted her number on the group was an acquaintance, who pretended to be a decent man whenever they interacted, and surprisingly, was the regional secretary of the youth wing of a national party. Sreelakshmi then decided to file a police case. 
Soon as the party workers realised that Sreelakshmi is approaching the police, they began calling her, apologised, and pleaded with her to settle the matter outside the court. 
Sreelakshmi, in return, demanded expulsion of that man from the party and as proof, she asked for the party meeting minutes where the decision is taken. She was to receive the party minutes at 8 pm yesterday, but did not and instead decided to file an FIR.
The man's father went to meet Sreelakshmi to beg for forgiveness and pleaded her not to file a complaint against his son. She then thought of an alternative way and asked the man's father to tell his son to donate Rs 25,000 to any charitable organisation and produce the bill as proof.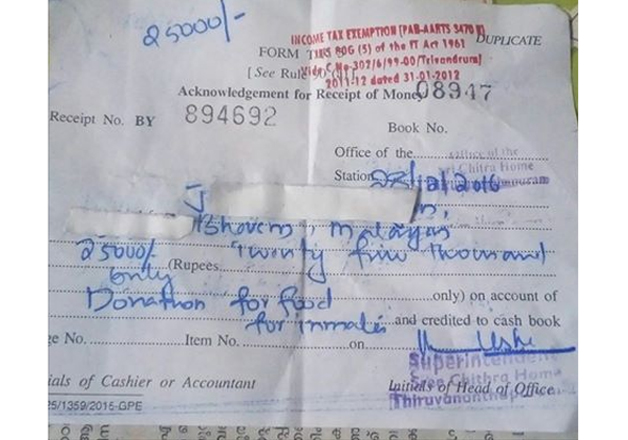 Donation Receipt
The man did so, and produced the receipt as proof. 
Upset with the whole incident, Sreelakshmi narrated the entire episode in a Facebook post, and the post soon vent viral with over 1,317 shares, 1,200 comments and 4,500 likes.