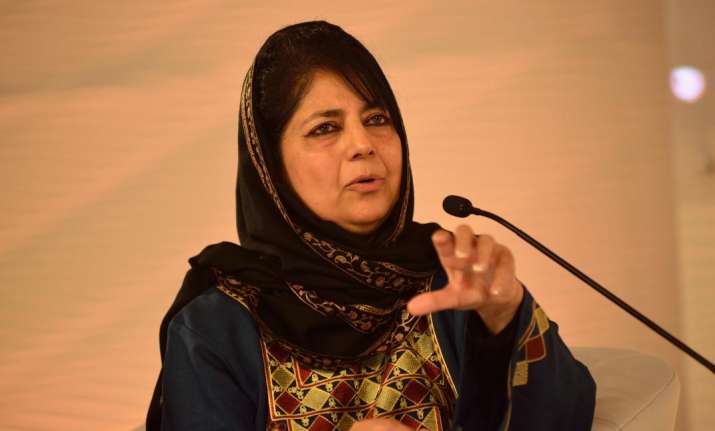 Jammu and Kashmir Chief Minister Mehbooba Mufti on Saturday requested the chief justice of the Jammu and Kashmir High Court to set up a special fast track court to hear the case of brutal rape and murder of an eight-year-old girl in Kathua. 
Writing to the chief justice, Mufti requested him for establishment of the special fast track court for the case, official sources said. 
It would complete trial in 90 days and would be the first such court in state, they said. 
The state government has also decided to terminate from service the cops accused in the case, they added. 
The rape and killing of the girl, who belonged to the nomadic Bakerwal Muslim community, has become a national issue. The gory details of the heinous crime surfaced following filing of charges. 
The girl had disappeared from a spot near her house close to Rasana village in Jammu and Kashmir's Kathua on January 10. 
A week later, her body was found in the same area. 
A Special Investigation Team, formed to probe the incident, has arrested eight people, including two special police officers (SPOs) and a head constable, who was charged with destroying evidence.