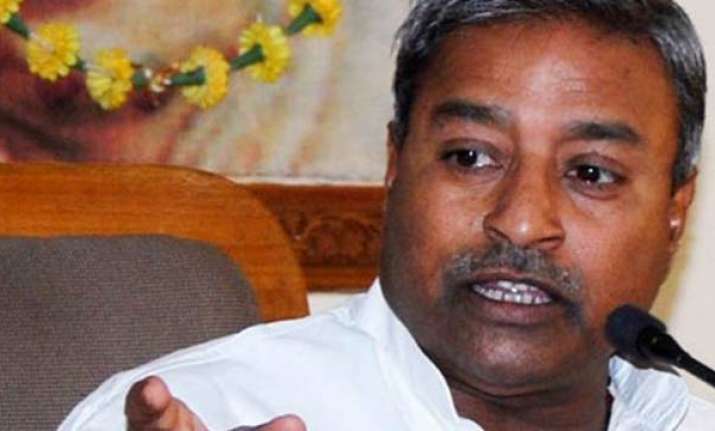 BJP MP Vinay Katiyar on Tuesday slammed Bareilly District Magistrate who created a stir with a Facebook post questioning 'trend of entering Muslim localities and raising anti-Pakistan slogans'.
Bareilly District Magistrate Raghvendra Vikram Singh stoked controversy with his remarks on social media, saying  "it has become a trend for some to enter Muslim areas, raise anti-Pakistan slogans and create a ruckus."
However, Bareily DM's FB post was deleted later on.
This comes in the backdrop of communal clashes during Tiranga Yatra in Kasganj on Republic Day that led to the death of a youth named Chandan Gupta, triggering violence in the trouble-hit area.
Criticizing the DM for 'sympathising' with Pakistan, Katiyar said that his mentality is not in good shape. 
"How is he sympathising with Pakistan. Such a mentality is not fine. Let this be investigated," Katiyar told India TV.
The BJP leader also alleged that the miscreants who support Pakistan and can go to any extent to defy the tricolour are the ones behind the Kasganj violence.
He added that this is the first such incident to have taken place after Uttar Pradesh Chief Minister Yogi Adityanath came to power.
"Kasganj incident is extremely unfortunate. Previously, there have been no communal clashes in the district as every community lives in harmony. But some miscreants have come into light who support Pakistan and will go to any extent to defy the tricolour. They need to be dealt with strictly," he said. 
Meanwhile, reacting to incidents of violence in Kasganj, union minister Sadhvi Niranjan Jyoti said, "anti-national elements can't tolerate tiranga yatra"
"UP government is taking strict actions. Such incidents will not be tolerated. It should also not be politicised," the minister was quoted assaying by ANI.