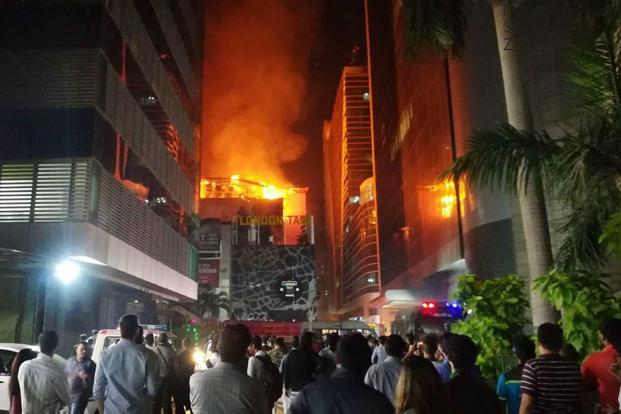 The Mumbai Police on Thursday arrested Abhijeet Mankar, owner of '1 Above' pub, in connection with the December 29 Kamala Mills fire here that claimed 14 lives. 
The 30-year-old hotelier was on the run along with co-owners of the pub, Kripesh Sanghavi and Jigar Sanghavi, since the day of the incident. 
"Our team arrested owner of the 1 Above pub, Abhijeet Mankar, from Marine Lines in the early hours," Ahmed Pathan, Senior Police Inspector, N M Joshi Marg Police Station told PTI. 
This comes a day after the cops arrested two absconding pub owners of '1 Above' who were wanted in connection with the Kamala Mills fire. Jigar Sanghvi and Kripesh Sanghvi, who were on the run since the incident, were arrested from the Andheri area here, additional commissioner of police S Jaikumar said.
On Tuesday, the police arrested Vishal Kariya, a hotelier, for allegedly giving shelter to the Sanghvi brothers and Abhijeet Mankar -- owners of the '1 Above' pub. 
#KamalaMillsFire: Mumbai police arrests owner of 'One above' restaurant Abhijeet Mankar.

— ANI (@ANI) January 11, 2018
The trio have been booked for culpable homicide not amounting to murder and other offences under the Indian Penal Code. Police had also announced a reward of Rs 1 lakh for information about their whereabouts. 
On December 29, fire had swept through the '1 Above' and adjacent Mojo's Bistro resto pub in Kamala Mills compound in central Mumbai, resulting in the death of 14 people.