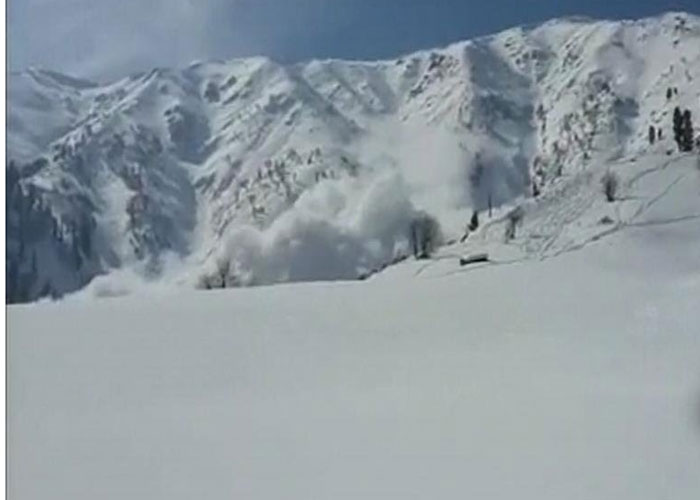 A 25-year-old man died and another was injured in an avalanche in Bandipora district of Jammu and Kashmir while bodies of three persons buried under an avalanche last month were recovered on Thursday, police said. 
An avalanche on Wednesday struck Hassangam-Malangam area in Tulail area of Bandipora district, resulting in injuries to two persons, a police official said. 
The injured persons were shifted to sub district hospital at Tulail where one of them succumbed, the official said. 
He said the deceased has been identified as Abdul Aziz Beigh, while the injured person has been identified as Haleem Beigh (23). 
Meanwhile, joint rescue team of police, army and state disaster response force on Thursday recovered bodies of three persons who came under an avalanche in Kupwara district on February 24. 
"Bodies of three persons who went missing on February 24 after they were hit by an avalanche at Guchibal Behak in Kupwara district were recovered today by the joint rescue team of police, SDRF and army," a police spokesman said. 
He said the deceased were identified as Ghulam Mohammad Lone (37), Mohammad Altaf Mir (25) and Bashir Ahmad Ganaie.