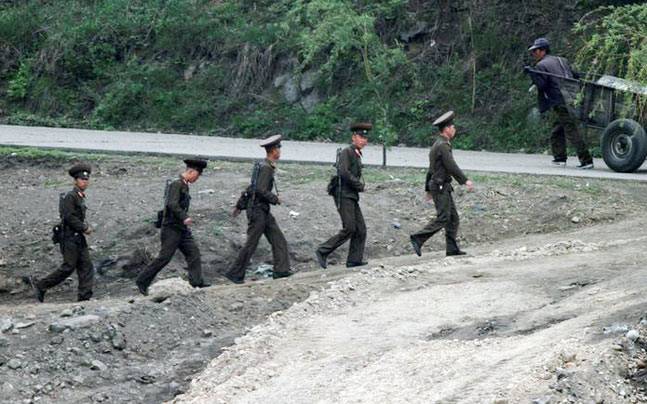 Two months after the military standoff at Doklam plateau ended on August 28 with Chinese and Indian troops carrying out a sequential withdrawal from the disputed area, there has been a spike in transgressions by China into the Indian territory in October-November 2017, according to Indo-Tibetan Border Police (ITBP) records. 
As many as 31 incidents of transgressions were recorded in these two months, mainly in Depsang Area, Trig Height and Thakung Post (Pangong Lake), says a report in The Indian Express. 
According to an Intelligence Bureau report submitted to the Union Home ministry earlier this month, the PLA entered up to 6 km into Indian territory along the Pangong Lake in Ladakh on October 14 and 21. 
On November 2 and 3, Chinese patrol teams intruded into the same area to lay claim on the disputed areas. 
The report further stated that on October 31 and November 5, PLA personnel entered up to 19 km into Indian territory at Pangong Lake area. 
Some transgressions were reported in Arunachal Pradesh too. On October 11, PLA soldiers are reported to have flown into Indian territory. 
Similar incidents of transgression were reported in Arunachal Pradesh's Dichu and Asaphila areas on November 1 and 2. 
"There is no need to be alarmed. Such incidents are regular. The Chinese troops come and leave. The problem will start if they camp at some place," a senior ITBP officer was quoted by The Indian Express as saying. 
Indian and Chinese troops were locked in a 73-day-long standoff Doklam since June 16, 2017, which ended on August 28 after the two sides agreed to a "disengagement understanding".