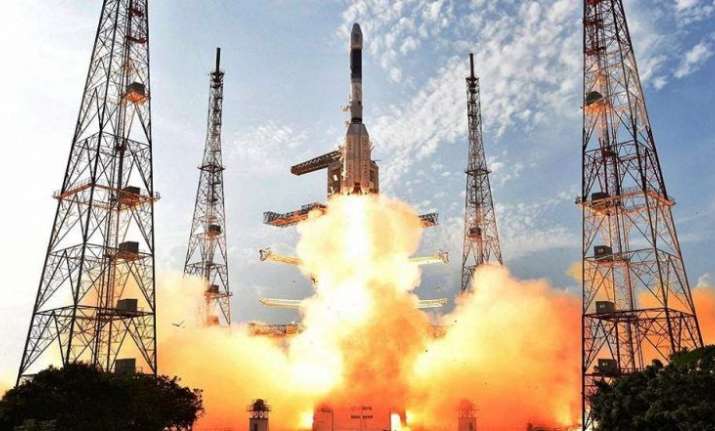 The Indian Space Research Organisation (ISRO) on Sunday confirmed that it has lost communication with the strategic communication satellite, GSAT-6A, launched successfully from Sriharikota on Thursday. 
The second orbit raising operation of GSAT-6A has been successfully carried out by Liquid Apogee Motor (LAM) Engine firing for about 53 minutes on March 31, in the morning, the ISRO said in a statement.
But, after the successful long-duration firings, when the satellite was on course to normal operating configuration for the third and the final firing, scheduled for April 1, communication from the satellite was lost, the space agency said on its website.
"Efforts are underway to establish the link with the satellite," it added.
The 2,066-ton home-made satellite, GSAT-6A was built at a cost of Rs 270 crore and is capable of sending and receiving signals from hand-held devices.
The speculations of something wrong with GSAT 6A started after the ISRO did not release scheduled updates about the satellite on Saturday. According to reports, the last update came at 9:22 am on March 30, when the first orbit-raising was carried out. The second orbit-raising also went normally, reports said, adding that the setback was faced in the third orbit-raising. 
Orbit-raising refers to the manoeuvres in space by which a satellite is taken to its final orbit one step at a time or in stages with the help of small thrusters. When a satellite is launched, it is kept closer to the Earth before it is raised to its final orbit.
With a mission life of about 10 years, GSAT-6A is aimed at providing a thrust to mobile communication through multi-beam coverage facility.It is expected to be a shot in the arm for the armed forces.
ISRO Chairman K Sivan had said post the launch that GSAT-6A was a complement to GSAT6, which was already in orbit, and these two satellites combined will provide a platform for development of advanced technologies,. 
This is the first mission for Sivan, who assumed charge of the space agency in January.
In August last year, India's mission to launch its backup navigation satellite IRNSS-1H on board PSLV-C39 ended in a failure after a technical fault on the final leg following a perfect launch.
The ISRO then said the heat shield did not separate on the final leg of the launch sequence and, as a result, IRNSS-1H got stuck in the fourth stage of the rocket. 
(With inputs from PTI)