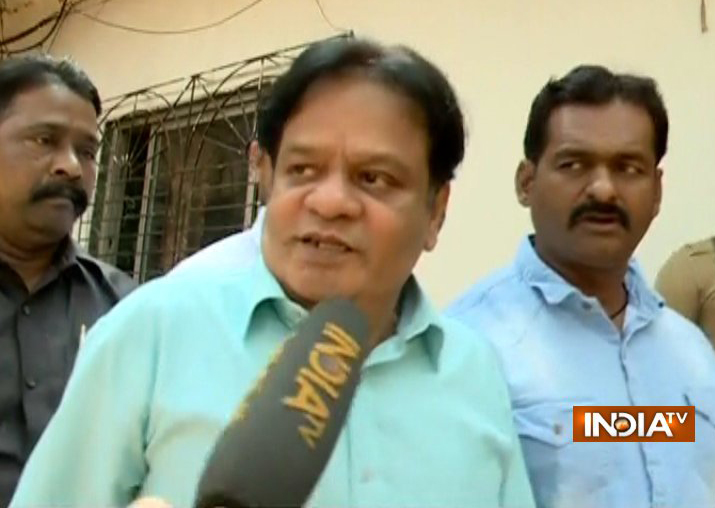 Fugitive underworld don Dawood Ibrahim's brother Iqbal Kaskar has made some stunning revelations about 1993 Mumbai serial blasts prime accused. 
In an exclusive conversation with India TV, Kaskar divulged that Dawood wanted to return to India to surrender and had put forth some conditions. He said that Dawood had even contacted senior criminal lawyer Ram Jethmalani and told him about the conditions under which he wanted to surrender.
Kaskar, who was arrested in September last year, said that Dawood's three main conditions were - 1. Police must not kill him in encounter 2. he be tried only in connection with Mumbai serial blasts and 3. he should be kept at Mumbai's Arthur Road jail.
The government, he said, refused to accept Dawood's conditions, saying he is a criminal and thus can't be given VIP treatment.
"I don't know," he replied when asked if Dawood is ready to return to India even today.
"He (lawyer Shyam Keswani) must be aware of this. It is a matter of past… when Ram Jethmalani was there… as of now I don't know," he added when asked about renowned criminal lawyer Shyam Keswani's remark that Dawood was "keen to return to India" but with certain preconditions which are not acceptable to the government.
Kaskar snubbed the question regarding media reports claiming strain in the relationship between Chhota Shakeel and Anees Ibrahim (both absconding), . Shakeel and Ibrahim are known to be very close to each other. However, there are reports that the two have parted their ways.
"I am here from last 6 months. I don't know anything," he said.
When specifically asked about Dawood's whereabouts, Kaskar said that he has no idea about his current location.
"I have heard that he (Dawood) is in Pakistan," he said, adding that he had spoken to Dawood eight years ago.
Kaskar also rejected reports that he was deported to India from Dubai in 2003. According to him, he had surrendered before the agencies.
"I was not deported… I came here on my own. No one deported me and you can ask India agency," he said.
Dawood Ibrahim is the main accused in the 1993 serial bomb blasts case in Mumbai in which around 260 people were killed, and more than 700 were injured. He fled India post the bombings and is hiding in Pakistan at present.
Watch video: Iqbal Kaskar speaks to India TV