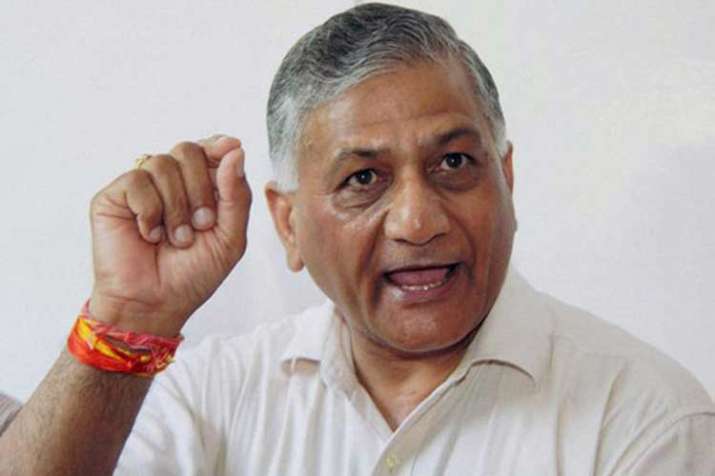 Minister of State for External Affairs VK Singh on Saturday said as soon as the government gets a nod from Baghdad ambassador they will leave with a C-17 plane to bring back the mortal remains of 39 Indians that were killed by the Islamic State in Mosul.
The minister added that the government will handover the mortal remains to the families of the deceased. Reports said that the minister will be visiting Iraq on April 1 to bring back mortal remains of the Indians.
Earlier this month, External Affairs Minister Sushma Swaraj, in a suo motu statement in the Rajya Sabha, had said that all the 39 Indians abducted by the terror outfit in Iraq's Mosul three years ago are dead and their bodies have been recovered.
The mortal remains, which were exhumed from a mass grave in Badosh, will be brought back to India on a special plane and handed over to their relatives, she had said.
ALSO READ | VK Singh on deaths of 39 Indians in Iraq: 'Never misled anyone, always presented accurate facts'
A group of 40 Indian workers, mostly from Punjab, and some Bangladeshi were taken hostage by ISIS when it overran Iraq's second largest city Mosul in 2014. Of the 40 Indians, one Harjit Masih from Gurdaspur had managed to escape and had claimed to have witnessed the massacre of the others. But the government rejected it.