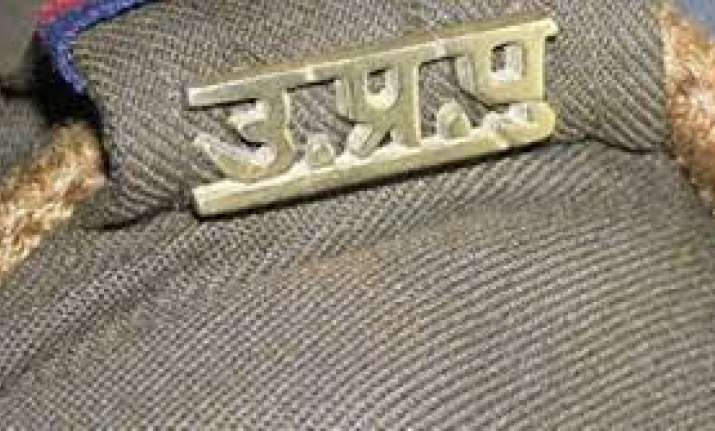 In a major reshuffle, the Uttar Pradesh government on Friday transferred 26 Indian Police Service (IPS) officers, including the Additional Director General (ADG) zone and Inspector General of Police (IG) Lucknow.
In the past few days, the state has rattled by a spate of dacoities and the recent transfers might be a result of rising crime graph.
While ADG (Lucknow zone) Abhay Kumar Prasad has been sent to the Economic Office Wing (EOW), ADG, BR Ambedkar Police Academy Moradabad, Rajiv Krishan, was made the new ADG zone Lucknow, officials sources said. 
IG range JN Singh was replaced by Sujit Pandey who was till now posted as IG (Telecom), they said. 
Among those transferred were PV Ramashastri, who was made ADG (Varanasi zone) after being on waitlist, ADG CB-CID Dawa Sherpa, who was sent as ADG Gorakhpur zone, DK Thakur, who was made IG (Bareilly) after being on waitlist, DIG PAC Praveen Kumar was made DIG (Law and Order), they said. IG (Bareilly) SK Bhagat was made IG (Law and order).
IG (Railways) Vinod Kumar Singh has been sent to Moradabad as the new IG PV Ramashastri has been named the new ADG of Varanasi, the parliamentary constituency of Prime Minister Narendra Modi.
Prem Prakash has been made the new ADG of Bareilly and Dhruv Kant Thakur is the new IG Bareilly. Mohit Agarwal, who was the IG of Gorakhpur zone, the hometown of Chief Minister Yogi Adityanath, has been transferred and replaced by Neelabja Chowdhary.