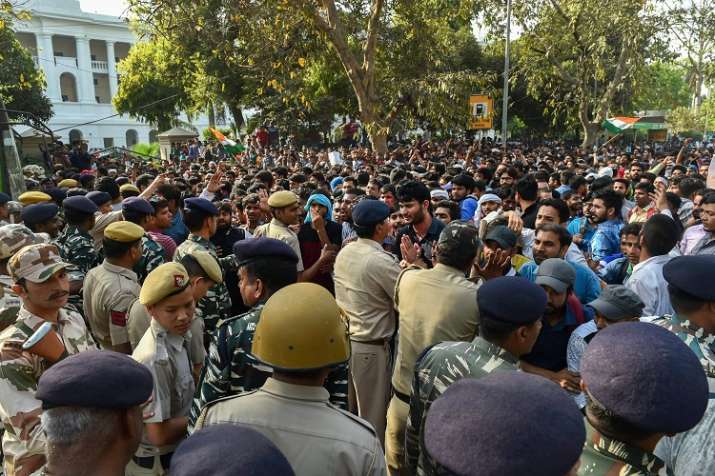 The Centre on Tuesday told the Supreme Court that it is concerned over the rising tendency of holding protests in VVIP areas which create law and order problems. Justifying imposition of prohibitory orders under section 144 of CrPC in Central Delhi,  Additional Solicitor General Tushar Mehta told the apex court that a holistic approach was needed to deal with the issue.
"We are in an era where there are some professional protestors who like to protest outside the apex court, Parliament, President's house or Prime Minister's house. They don't like any other alternative place for protests," Tushar Mehta said during the hearing on a plea filed by an NGO challenging ban on all protests on New Delhi area. 
"Many a times, during the protests there is a serious law and order situation. As a government, we need to take holistic steps," Additional Solicitor General Tushar Mehta, appearing for the Centre," he added.
Replying to the Centre's arguments, senior lawyer Prashant Bhushan, who appeared for the NGO Mazdoor Kisan Shakti Sanghatan, said that there can not be continuous imposition of prohibitory orders in Central Delhi. Bhushan pointed out that section 144 is an emergency provision to be used when authorities are apprehensive about violence.
Bhushan also objected to Tushar Mehta's 'professional protestors' remark, saying the Supreme Court, in several verdicts, has said that right to protest is a fundamental right.
Responding to Prashant Bhushan's arguments, Mehta said he did not mean that all protestors are 'professional protestors' but added that some of them are certainly are. 
(With inputs from PTI)