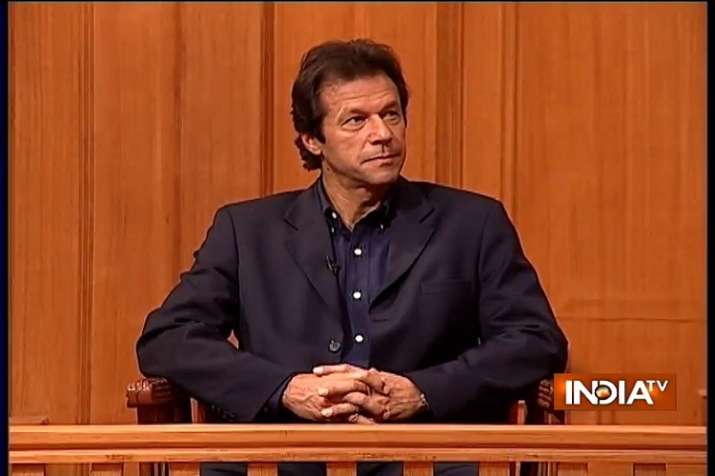 Cricketer-turned-politician Imran Khan's Pakistan Tehreek-e-Insaf (PTI) has emerged as the single largest party as counting of votes for Pakistan general election 2018 entered the final stage on Friday. However, the PTI still short of the magic figure of 137 seats which is required to form a government in Pakistan National Assembly. 
Imran Khan had appeared in IndiaTV's popular show Aap Ki Adalat with Mr. Rajat Sharma in November 2004.
When asked about strengthening India-bilateral ties and solving the Kashmir issue, Imran Khan said that both the sides are ready for negotiations as they are tired of conflict. "Instead of pushing it under the carpet, the issue has to be solved diplomatically", Imran Khan said during the show. 
WATCH VIDEO:  Here's what he said on strengthening India-Pakistan ties, solving Kashmir issue diplomatically
He also hailed the 2003-04 India-Pakistan cricket series for propagating the message of friendship. He said that the desire to end the year-long conflict was evident among people during that series.
Earlier on Thursday, addressing the nation, Imran Khan said; "Kashmir remains our biggest contention. It is unfortunate that Kashmir, which is the core issue between the two countries has suffered immense human rights violations at the hands of the Indian Army in the last 30 years. The leadership of Pakistan and India now need to come to the table to resolve this and end the blame games. We are stuck at square one".