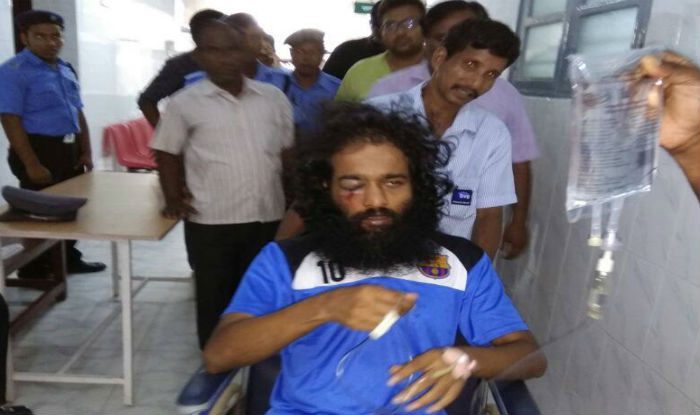 A PhD scholar at the Indian Institute of Technology – Madras (IITM), on Tuesday suffered serious eye injury when he was allegedly thrashed by a group of students for participating in a "beef fest" held in the campus. 
The beef festival was held on Sunday in protest against the central government's order banning sale of bovines for slaughter.
According to students, Aerospace engineering PhD scholar R Suraj was having lunch in the mess when a group of seven-eight attacked him. 
Sooraj's right eye was severely damaged in the attack and he rushed to the hospital. He is reported to be recovering in Sankara Nethralaya.
"This was a purely political move. Sooraj did not know this student so it was definitely not for personal reasons. He is also a very active member of the right-wing student organisation in college," Manoj Parameswaran, a research scholar from the department of Humanities and Social Sciences, was quoted by The Indian Express as saying. 
The Director of IIT-M, Bhaskar Ramamurthy, denied knowledge of any such incident, despite a student of the institute being admitted in hospital over an incident that took place on campus.
A group of 70 to 80 students held the beef festivalon Sunday evening to demonstrate against the Centre's notification and underline that they had a right to choose their own food.
The beef fest echoed with similar protests in other parts of the country, including neighbouring Kerala, against the controversial rule that many say hurts millions of poor farmers and mostly Muslim and Dalit meat traders.