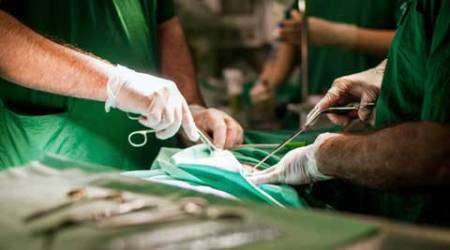 Chennai: A consumer court has directed a city hospital to pay its former patient a compensation of 8.38 lakh for conducting a hip surgery wrongly by using bad quality plates, delaying treatment and  also carrying on the procedure without having full knowledge of it.
David Tyagraj , who met with an accident 15 years ago, also claimed to have suffered disability due to the gross negligence of the doctors at Bharathi Raja Hospital at T.Nagar, according to media reports.  
After Tyagaraj  met with a road accident in Pondicherry in 2000, he came to  Chennai for treatment and there he consulted Dr Nagappan from the Bharathi Raja Hospital. 
"Dr Nagappan has no knowledge of treatment of hip replacement and Bharathi Rajaa hospital does not have sufficient infrastructure for conducting such a surgery," told the district consumer disputes redressal forum, Chennai (north).
Because of these deficiencies and failures, Tyagaraj,had to approach another hospital for a CT scan too, as the Baharathi Raja hospital did not have a scan facility. 
Dr Nagappan told the forum comprising K Jayabalan, president and member T Kalaiyarasi,  that he had adopted the universal method of treatment and stated that a complete hip replacement surgery would not have been possible immediately.
Dr Nagappan said that he recommended the patient to consult Dr Madan Mohan Reddy who suggested that the patient should undergo a total hip replacement. However, Nagappan did not give the  any reason Tyagaraj why he was asking him to move to another hospital. 
On the matter of the inferior plates, Nagappa claimed that he had advised the patient not to walk or put any pressure on his  hip but the patient had not heeded his advice or come back for check-ups, but the forum went through  a summary of the surgery provided by the hospital to the patient and found that no such suggestions were made. 
The forum also found that the hospital had not maintained a proper record of the dates of the surgery, details of the procedure showing further deficiency on the part of the hospital.
The forum has now asked directed the hospital to pay Rs 1 lakh as compensation to the complainant, topping it with  Rs 6.18 lakh towards medical expenses, another one lakh towards loss of income and Rs 20,000 as litigation fees. If the hospital fails to pay the amount, then they would have to pay the money with 9 per cent interest, according to reports.