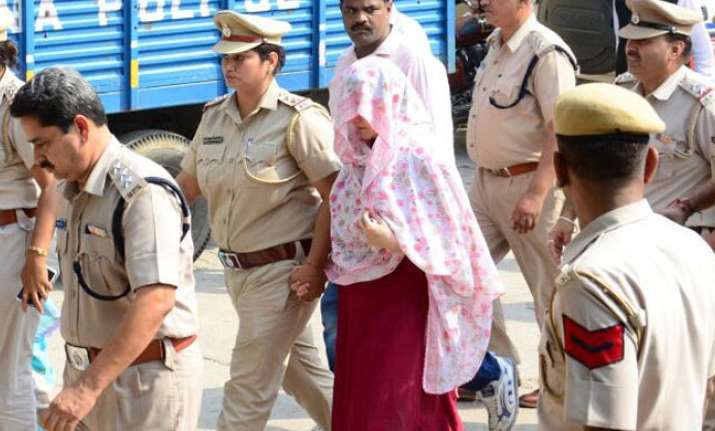 With the six-day remand coming to an end, Haryana Police on Tuesday produced Dera Sacha Sauda chief Ram Rahim's adopted daughter Honeypreet before the Panchkula court, which further extended the remand by three days.  h
According to sources, Honeypreet stood with folded hands and broke down in court when the Panchkula court judge extended her police remand by three more days. 
Priyanka Taneja alias Honeypreet was arrested by the Haryana Police from Zirakpur-Patiala road in Punjab on October 3 in connection with the violence that followed the sect head's conviction. 
On October 4, the court had sent her to a six-day remand, after the police had sought a 14-day remand to interrogate her to further interrogate her and establish a connection between Honeypreet and the violence in Panchkula following Ram Rahim's rape conviction.
A woman accomplice, Sukhdeep Kaur, who was accompanying Honeypreet when she was arrested on Tuesday, was also arrested on charges of harbouring the fugitive.  
Honeypreet's arrest came hours after she appeared on two private TV channels, where she claimed her innocence. She denied that she was absconding or had any sexual relations with her adopted father.
"Truth will prevail and the world will see this. I'm pained and shocked, how can the world do this to us? We are great patriots and we love India," said Honeypreet.  
Honeypreet had accompanied Ram Rahim from the sect headquarters at Sirsa to a special CBI court in Panchkula on August 25. After the Dera chief's conviction on that day, she also accompanied him in a chopper when he was flown to Rohtak to be lodged in a jail.