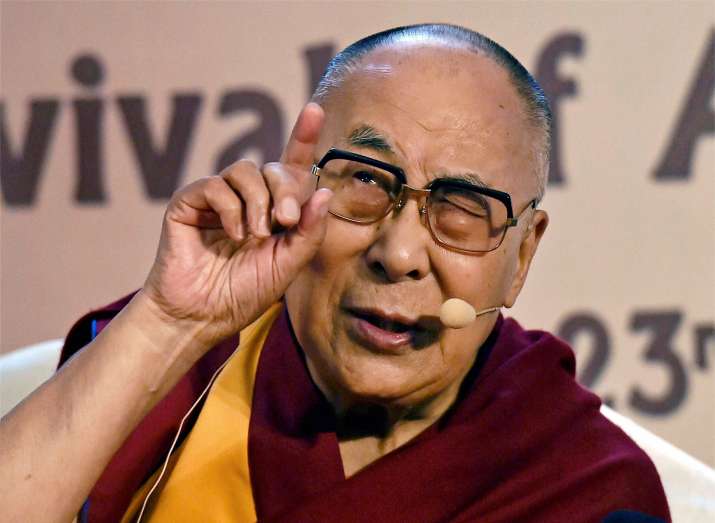 Tibetan spiritual leader, the Dalai Lama on Thursday batted for respect and recognition of the 'Hindi-Chini bhai bhai' spirit to take Sino-Indian relations forward.
"India and China should eventually find respect for 'Hindi-Chini bhai bhai'," the Dalai Lama told the media here when asked on China's objections to President Ram Nath Kovind's visit to Arunachal Pradesh.
He said that "China needs India, India needs China" and "they have to live side by side".
"There is no other way except to live peacefully and help each other," he said at a talk organised by the Indian Chamber of Commerce.
On the Tibet-China issue, the Dalai Lama stressed on Tibet's development.
"Past is past, we have to look at future. Since 1974 we are not seeking independence. Tibetans also want modernised Tibet. We need more material development. For that remaining with China is in our interest, provided they should respect Tibetan unique culture and heritage," he added.