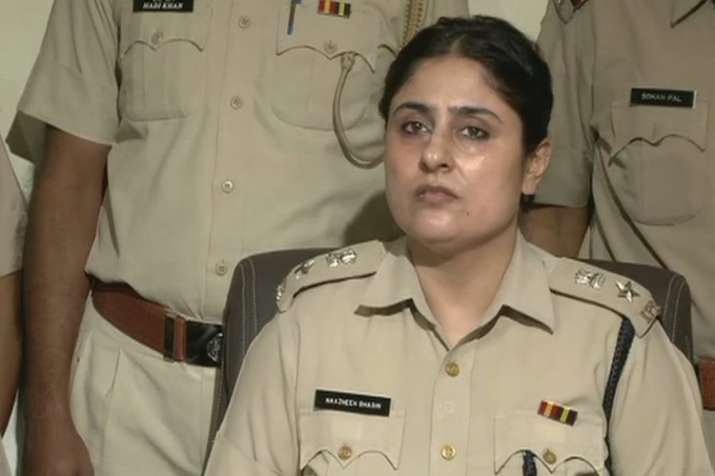 The Haryana Police has formed a Special Investigation Team (SIT) to arrest three accused of kidnapping and raping a 19-year-old college student in Mahendargarh district. Raids are being conducted by the SIT, which is being headed by Mewat SP Naazneen Bhasin​, across the state to nab the accused who gang-raped the young woman, a former CBSE topper. 
Bhasin said a reward of Rs 1 lakh has been announced for anyone who informs the police about the whereabouts the accused. "Our top priority is arresting the accused who appear to have sneaked out of the town after committing the crime," she told reporters. 
"Medical report confirms rape. We've made multiple teams to nab the accused. I appeal to the people to give us any information they've regarding the case. I have announced a reward of Rs 1 lakh for those who help us in cracking the case," Bhasin said.
The father of the victim said she could have been raped by eight to ten men. Her mother hit out at the police for allegedly failing to take action in the case and said her daughter was traumatised even as the accused "were roaming freely" after the incident. "She has named three accused, but when the horrific incident took place, she sensed that 8-10 persons could have been there," the victim's father told reporters in Rewari on Friday, noting she was drugged by the accused.
"The government talks about Beti Bachao-Beti Padhao, but is this the price we have to pay for getting our daughters educated? The accused are roaming freely but police has failed to nab them," the victim's mother told reporters in her village in Rewari district.
Different police teams had been constituted which were conducting the raids to nab the accused, an official of the Mahendergarh Police said.
"We are conducting raids and hope to make arrests soon," Mahendergarh Superintendent of Police Vinod Kumar said. He said raids were being held in Rewari and Mahendergarh districts and neighbouring areas.
When asked if eight to 10 people could be involved in the gangrape, Kumar said, "The victim has given a statement to the police in which she has named three accused."
Politics over shocking incident
The incident evoked sharp reaction from the opposition, with former chief minister Bhupinder Singh Hooda alleging a complete breakdown of the law and order situation.
He demanded resignation of Chief Minister Manohar Lal Khattar on moral grounds for the state's alleged failure to protect its daughters.
"The chief minister should resign on moral grounds. There is complete breakdown of law and order machinery in Haryana. The latest shocking incident is not an isolated one," Hooda said.
"Criminals were on the run from Haryana when the Congress was in power, but crime graph has gone up ever since the BJP came to power," he alleged.
Khattar told reporters in Rohtak the law will take its course and assured that culprits will be punished.
WATCH: Haryana shamed again: 19-yr-old former CBSE topper kidnapped, gang-raped
(With inputs from PTI)