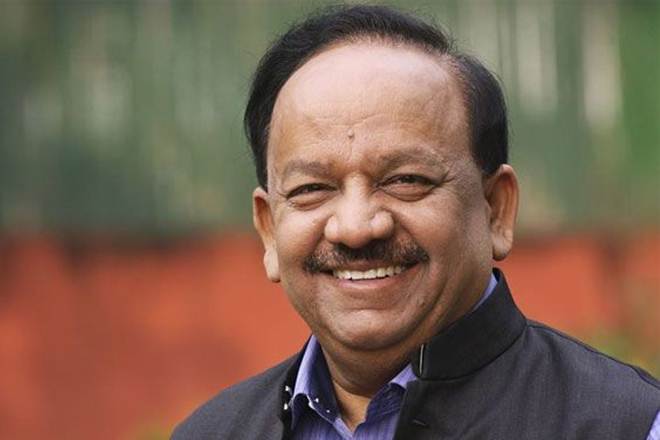 "Green crackers" will not be available this Diwali, said Union Environment Minister Harsh Vardhan. However, he added that the technology will be shared with the industry soon.
The minister said that the National Environmental Engineering Research Institute (NEERI) of the Council of Scientific and Industrial Research (CSIR) has developed the technology for fireworks with low emission levels. 
For safety checks and granting licences to the manufacturers, the green crackers manufactured were sent to the Petroleum and Explosives Safety Organisation (PESO). 
"Obviously, they will not be available for this Diwali. But once granted licence by PESO, factories like those in Sivakashi will begin manufacturing and these will be available for use on all occasions including weddings throughout the year," the Minister said.
After the safety check, the manufacturers can go ahead with the production of green crackers.
A day after Diwali, the Central Pollution Control Board (CPCB), in 2016 and 2017, had found presence of high levels of toxic elements like barium and aluminium in Delhi's air. 
According to the minister, the new technology will have 20 to 30 per cent less particle pollutants.
"The green crackers use less levels of potassium nitrate. It replaces aluminium with less toxic magnesium... In some products, we have also reduced the quantity of magnesium.
"Highly toxic barium has been eliminated with zeolite which are made by modifying the fly ash. The barium emits light which zeolite also does, but toxicity is much less. They have reduced carbon as well... NBRI in Lucknow is working on plant-based materials which could be used in fireworks," the Minister said.
He added that while manufacturing techniques will remain the same for the factories, the cost of manufacturing in case of green fireworks will come down by 15 to 30 per cent.
On October 23, the Supreme Court two weeks before Diwali, restricted bursting of toxic firecrackers and allowed only "green firecrackers" on Diwali and other occasions. 
(With IANS inputs)