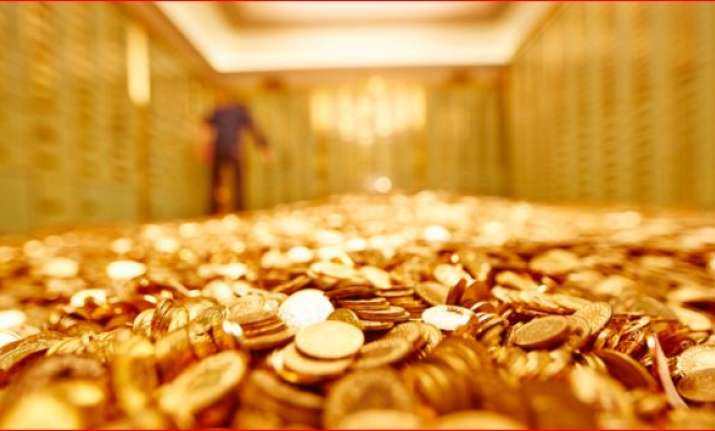 Gold prices slid by Rs 35 to Rs 31,255 per 10 grams at the bullion market here today owing to slackened demand from local jewellers amid a weak trend overseas. 
However, silver firmed up further by Rs 595 to Rs 40,160 per kg owing to persistent offtake by industrial units. 
Standard gold (99.5 purity) fell by Rs 35 to close at Rs 31,255 per 10 grams from Wednesday's finish of Rs 31,290.  Pure gold (99.9 purity) also fell by the same amount to settle at Rs 31,405 per 10 grams as compared to Rs 31,440 yesterday. 
Silver (.999 fineness) jumped by Rs 595 to finish at Rs 40,160 per kg as compared to Rs 39,565 earlier. Globally, gold prices dipped, weighed down by a firmer dollar and a decline in global geopolitical tensions, breaking a string of gains for four successive sessions. 
Spot gold was down 0.2 per cent at USD 1,346.60 per ounce at early trade. Meanwhile, spot silver prices rose 0.3 per cent to USD 17.20 per ounce.