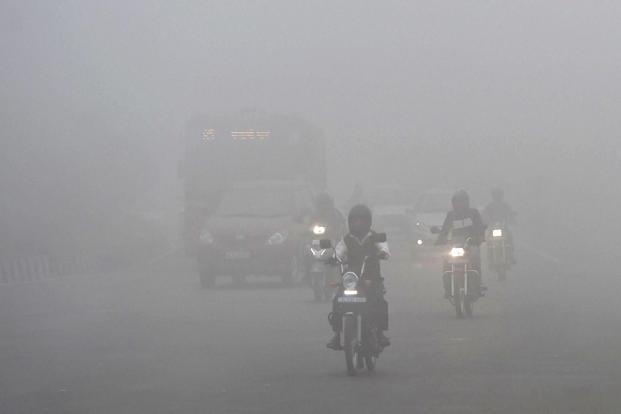 The toxic haze hanging over the national capital continues to thicken, forcing schools to remain shut till Sunday, dipping visibility to nearly zero at some places, causing train delays and slowing down flight operations.
The air quality slid further on Wednesday morning touching calamitous levels. By mid-afternoon, the deadly level of carcinogenic pollutants in New Delhi's air was roughly 10 times the reading in Beijing, a city more globally infamous for its air pollution.
World Health Organization (WHO) guidelines suggest exposure to levels of about 10, while anything less than 50 is considered healthy and levels above 300 are considered "hazardous." At 2pm on Wednesday, Beijing had a level of around 76 while pollutants in Delhi's air measured 833.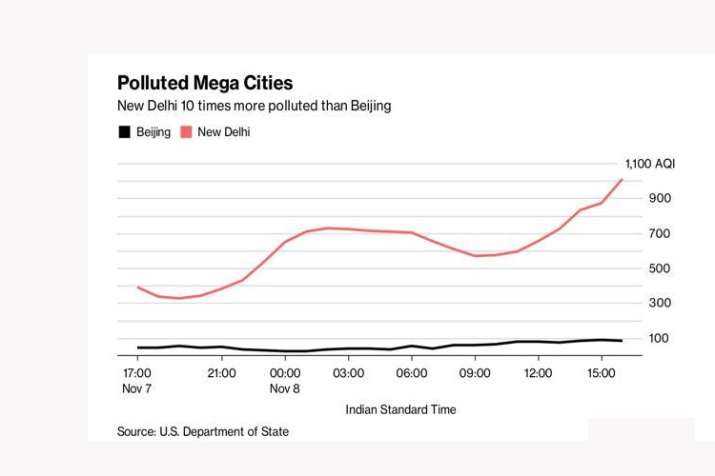 According to the forecast of the Union Ministry of Earth Sciences' System of Air Quality and Weather Forecasting And Research (SAFAR), the 24-hour-average concentrations of PM2.5 and PM10 will be around 420 and 678 micrograms per cubic metre. 
The corresponding safe standards of these ultra-fine particulates, up to 30 times finer than the width of a human hair, are 60 and 100 respectively. 
Secretary, Ministry of Earth Sciences, Madhavan Rajeevan said the smog in Delhi is not localised, but spread across the entire region. He said the conditions will persist for another two-three days. 
The situation prompted Delhi Chief Minister Arvind Kejriwal to write on Twitter: "Delhi has become a gas chamber. Every year this happens during this part of the year. We have to find a solution to crop burning in adjoining states."
The average air quality index was 477 and the level of dangerous PM2.5 particles was "severe" at 475 microgrammes per cubic metre -- about 19 times more than permissible globally. 
The permissible range for PM2.5 is 60 as per Indian standards and 25 globally.
The 'severe' level prompted the Delhi government issue a health advisory today urging Delhiites to use carpooling and public transport, stay indoors, and not to smoke. 
It also urged people to avoid going for walk during early morning and late evening hours, and not to burn dry leaves, crops residues, wood, coal, etc. 
It advised people to go to the nearest medical facility, if they feel breathlessness or palpitation. Treatment is absolutely free in all the government health facilities.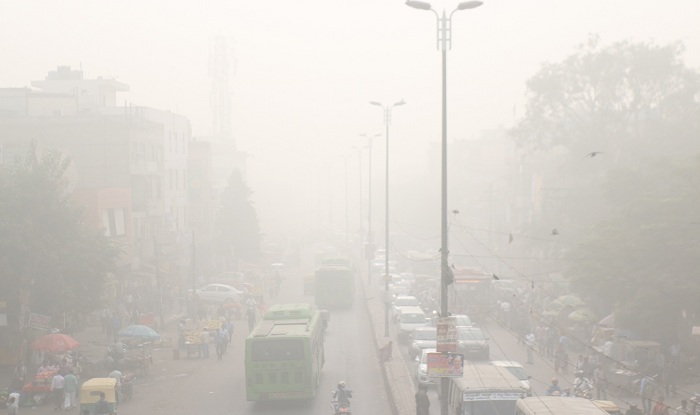 "Keep the environment healthy, not only by words, but also by your actions. If you feel irritation in the throat and nose, take steam and do salt water gargles. Drink plenty of warm water and maintain good hydration. 
"If any time you are feeling breathlessness or palpitation, immediately go to nearest medical facility. Do not smoke, as it harms not only you but others also," the advisory said. 
The advisory advised schools to avoid outdoor assembly, sports activities and other physical activities in the early morning hours.
 
It called for extra precautions for high risk groups such as children, elderly, pregnant women, asthma patients, and those with COPD (Chronic Obstructive Pulmonary Obstructive Pulmonary Diseases), heart disease and stroke, diabetics, and with low immunity and suggested usage of N95 masks while going outdoor during peak pollution hours. 
The advisory states that polluted air of the capital is taking a heavy toll on the health, and the national capital has been witnessing smoggy mornings due to high moisture content, particulate matter, pollution, and lack of winds.
The Delhi Metro Rail Corporation Limited (DMRC) said they were on course to augment their services in terms of increasing frequency but remained non-committal on slashing fares temporarily. 
The civic bodies are yet to announce any hike in parking fees. 
However, the EPCA had made it clear yesterday that its orders are legally binding and have to be enforced once the chief secretaries of the respective states issue them. 
It was the Environment Ministry which, in January, had empowered the EPCA through a gazette notification to enforce the GRAP to combat air pollution in the Delhi-NCR region.