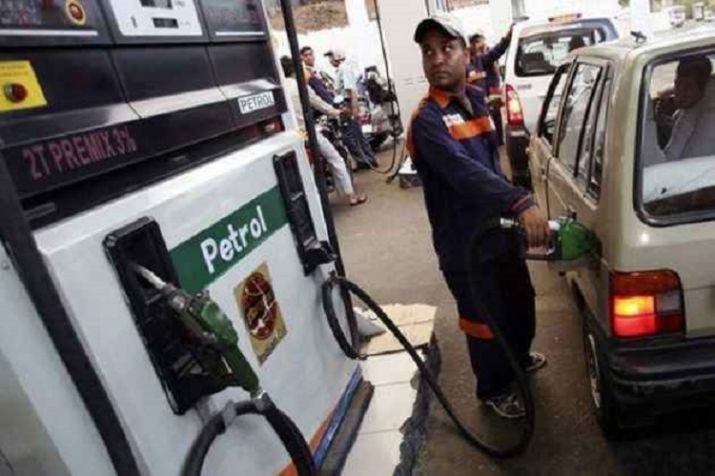 Giving some relief to consumers, on Thursday, petrol and diesel prices were again reduced by the state-run oil marketing companies (OMCs). 
After the prices zoomed to record highs amid the rise in global crude oil cost, this is the continues reduction in the fuel rates. 
Petrol and diesel in Delhi will now cost Rs 79.37 per litre (decreased by Rs 0.18) and Rs 73.78 per litre, respectively. 
Likewise, in Mumbai, for petrol and diesel, you have to pay Rs 84.86 per litre (decreased by Rs 0.16) and Rs 77.32 per litre, respectively.
Last month, common man got some relief from sky-rocketing fuel prices as the Modi government announced Rs 2.50 per litre cut. The Centre cut excise duty on petrol and diesel by Rs 1.50 per litre and asked oil firms to absorb Re 1/litre of prices. Announcing the steps during a press conference here, Finance Minister Arun Jaitley also appealed state governments to reduce VAT on petrol and diesel.