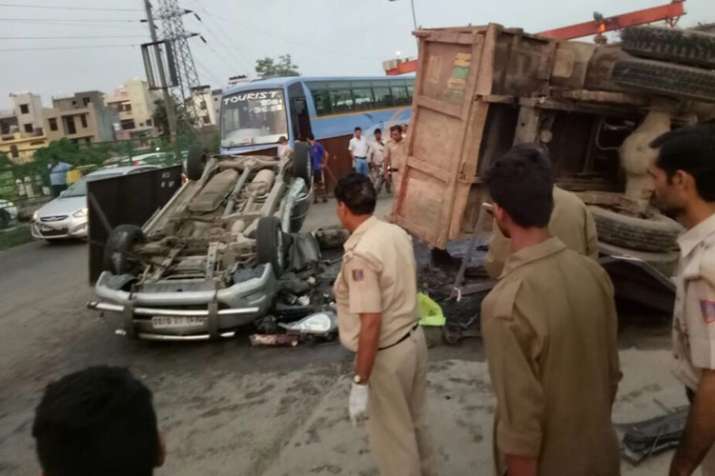 At least five people were dead and four others injured after two vehicles collided on the National Highway (NH)-24 in Delhi. The incident happened in the wee hours of Wednesday when a dumper jumped off the divider and hit an Innova. 
Five of the injured died on the spot while one, who is said to be critically injured, has been admitted to a nearby hospital along with three others. The Innova was carrying a total of nine people.  
"It was a horrific accident as the sound was too much. It felt as if a bomb has exploded," said an eyewitness.
The locals also called the Police Control Room (PCR), following which the required personnel reached the accident spot.
Further details are awaited.