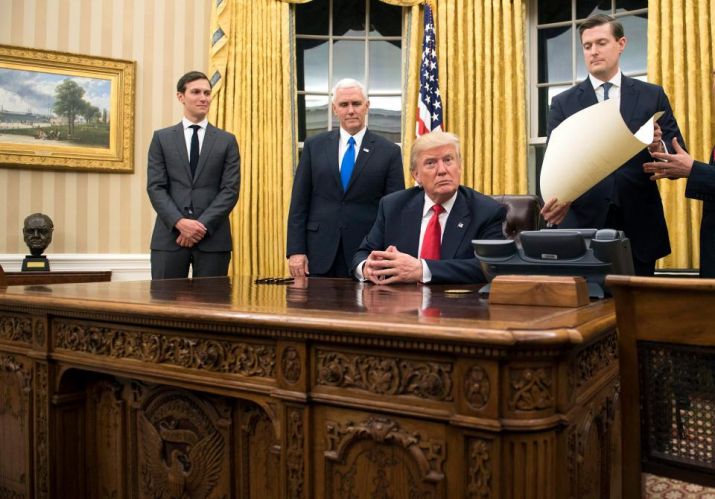 In a big relief to foreign workers in the US, especially Indians, the Trump administration on Monday announced that it was not considering any proposal that could lead to deportation of thousands of H-1B visa holders by denying them extensions beyond the maximum permissible period of six years.
"What we can say, however, is that USCIS is not considering a regulatory change that would force H-1B visa holders to leave the United States by changing our interpretation of section 104(c) of AC-21, which provides for H-1B extensions beyond the 6 year limit," Jonathan Withington, chief of media relations for the U.S. Citizenship and Immigration Services, said on Monday.
"Even if it were, such a change would not likely result in these H-1B visa holders having to leave the United States because employers could request extensions in one-year increments under section 106(a)-(b) of AC21 instead," he added. 
Withington said that USCIS was never considering such a policy change and that "any suggestion that USCIS changed its position because of pressure is absolutely false."
The development comes as a breather for Indian H-1B visa holders waiting for their Green Cards who were at risk of deportation if a proposal to end granting extension to visa under this programme was accepted.
Earlier, it was reported that the proposed US Bill, aligned with President Donald Trump's "Buy American, Hire American" policy, could lead to mass deportation of 500,000-750,000 H-1B visa holders.
   
The proposed Bill was opposed by several major Indian IT companies working in the US. 
The US Chamber of Commerce has voiced its opposition to the proposed Bill, saying that "this policy would harm American business, our economy, and the country".
The US grants 85,000 non-immigrant H-1B visas every year – 65,000 to foreigners hired abroad and 20,000 to foreigners enrolled in advanced degree courses in US schools and colleges. An estimated 70 per cent of these visas go to Indians - hired mostly by IT companies.