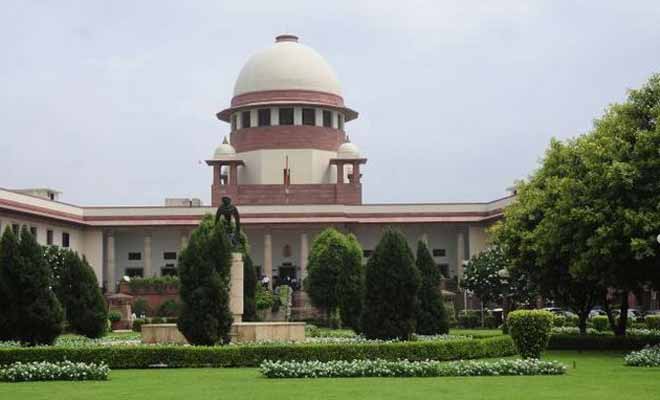 In a significant ruling, the Supreme Court on Tuesday ruled that election of a candidate could be set aside if he/she  is found to have made false declaration on educational qualifications in the nomination paper.
The apex court further said that voters had a fundamental right to know about the educational background of people contesting polls.
The Supreme Court bench comprising Justice AR Dave and Justice L Nageswara Rao gave the ruling while quashing the election of Manipur Congress MLA, Mairembam Prithviraj, for falsely declaring in his nomination papers that he had an MBA degree.
The Supreme Court bench further said that the right to vote would be meaningless unless citizens were well-informed about the antecedents of candidates, including their educational qualifications. 
 The apex court bench added that all information about a candidate contesting elections must be available in public domain as exposure to public scrutiny was one of the surest means to cleanse the democratic governing system and have competent legislators. 
 "The voter has a fundamental right to information about the contesting candidates. The voter has the choice to decide whether he should cast a vote in favour of a person involved in a criminal case. He also has a right to decide whether holding of an educational qualification or holding of property is relevant for electing a person to be his representative," the bench said. 
"It is clear from the law laid down by this court that every voter has a fundamental right to know about the educational qualification of a candidate. It is also clear from the provisions of the Representation of the People Act, Rules and form 26 that there is a duty cast on the candidates to give correct information about their educational qualifications," it added.  
The Congress MLA had claimed that there was a "clerical error" on the part of his lawyer and agent who had filed the nomination papers in 2012 and pleaded to the court not to quash his election as the defect was not of substantial nature. 
The Supreme Court, however, rejected his plea saying the election result was materially affected by the false declaration and it had to be quashed. 
The SC bench also pointed out that he had made the false declaration in the 2008 assembly election as well.