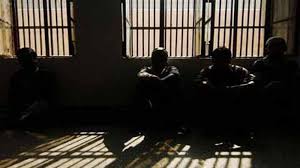 The 2008 murder case of a Democratic Youth Federation of India (DYFI) activist Vishnu today reached its conclusion with the Thiruvananthapuram Additional Sessions court sentencing 11 Rashtriya Swayam Seva Sangh (RSS) activists to double life imprisonment, ANI reported.
Thirteen RSS activists were found guilty of the crime on Friday by the court.
According to reports, one of the accused was given life imprisonment and another three years imprisonment for helping the accused hide after the murder.
Describing the incident, the prosecution said that the accused were armed with swords and iron rods as they attacked Vishnu at Kaithamukku.
In all, there were 16 accused in the case. While one of them is absconding, one was acquitted by the court and one had died in 2008.