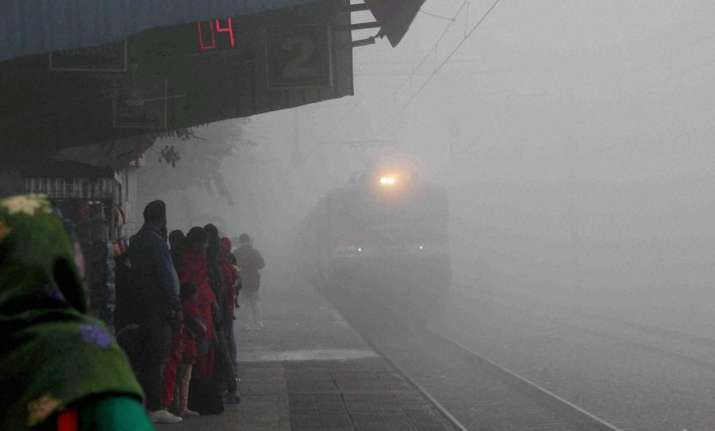 A day after experiencing the coldest day of the season, Delhi woke up to a foggy morning on Sunday with the minimum temperature recorded at 6.4 degree Celsius, one notch below the season's average, the weather office said. 
Visibility at 8.30 a.m. stood at 400 metres and humidity at was recorded at 100 per cent.
At least 28 trains were cancelled, 36 delayed and nine rescheduled due to fog in several parts of northern India.
To avoid delays in train services owing to poor visibility, Indian Railways has installed fog safety devices in a few trains that run through northern belt. The device is equipped with a GPS-based system and will alert the driver of approaching signals on the track.
The Met has predicted a clear sky day ahead.
"The sky will be clear with moderate or dense fog in the morning," an India Meteorological Department official said. 
Maximum temperature is likely to be around 20 degrees Celsius.
The maximum temperature on Saturday settled at 20.8 degrees Celsius while the minumum temperature was recorded at 4.2 degrees Celsius, three notches below the average.