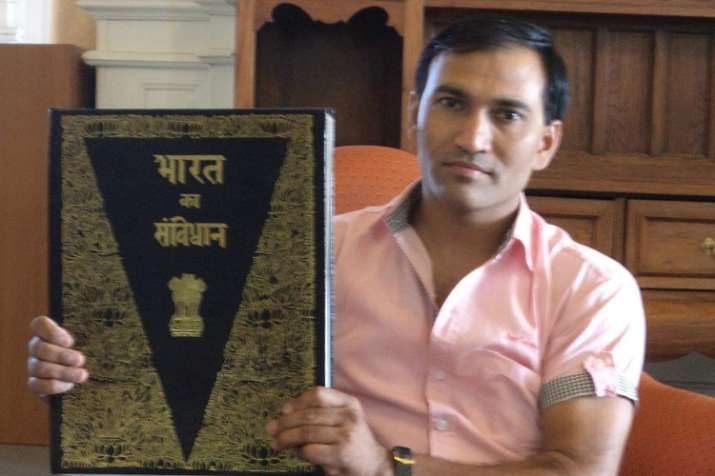 A Delhi University assistant professor has allegedly insulted Hindu goddess Durga using obscene words in a Facebook post, which prompted a condemnation from the ABVP and a police complaint by a teachers' body. 
BJP-affiliated National Democratic Teachers Front filed the police complaint against Kedar Kumar Mandal, an assistant professor at DU's Dayal Singh College. 
Mandal had posted the controversial Facebook update at 07:43 pm yesterday and later deleted it.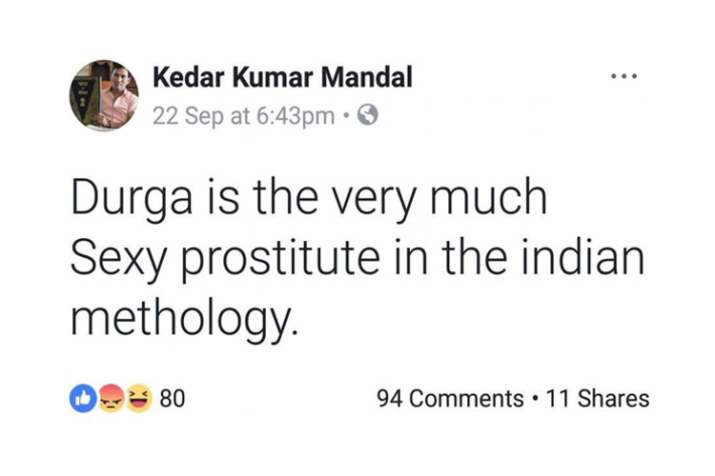 The NDTF filed a complaint today at the Lodhi Colony police station. Police said they have received a complaint but are yet to file an FIR. 
Mandal did not respond to messages and could not be reached on his phone for comments. 
RSS-affiliated ABVP condemned the post and demanded immediate suspension of the professor. 
"We demand his suspension and we request the student community to boycott his classes. Mandal has provoked sentiments during a festival time of Hindu - Navratri," ABVP's Dayal Singh College unit said in a statement. 
"If allowed to continue as a teacher he will only spread hatred among students.