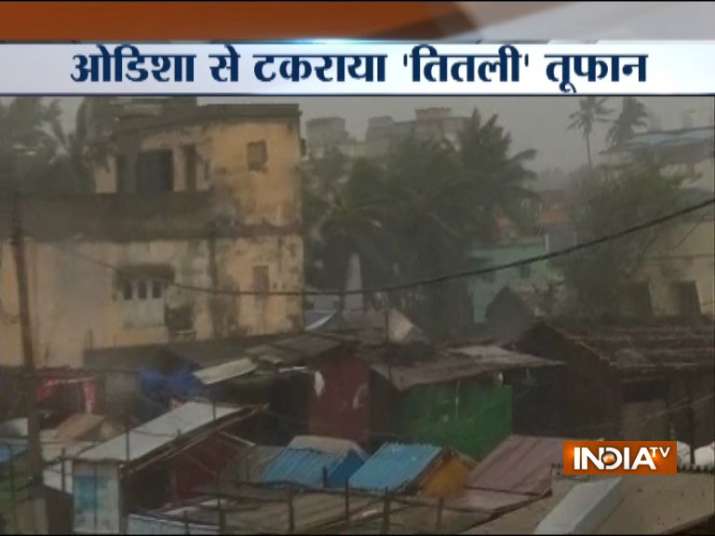 Cyclone Titli hit the Odisha coast on Thursday morning. The cyclone hit the Gopalpur coast and it was accompanied by winds blowing at a speed of 140-160 km/hr. The cyclone has also made the landfall at the Andhra Pradesh coast with winds blowing at 110-130 km/hr. Heavy rains have been reported from Vijayanagaram and Visakhapatnam areas of Andhra Pradesh.
As It Happenned:
For more updates, please click here
11:00 am: Government and authorities are on alert. It is the need of the hour for everyone to come forward. I am confident that this crisis will be handled in a proper way with everyone's support: Union Minister Dharmendra Pradhan
09:10 am: No casulaty reported so far
09:05 am: Heavy rains lash coastal areas of Odisha
09:00 am: Timings of main trains running on Visakhapatnam route rescheduled, routes changed
08:01 am: Cyclone Titli crossed near Palasa in Srikakulam district of Andhra Pradesh
#WATCH: Early morning visuals of #TitliCyclone making landfall in Srikakulam's Vajrapu Kotturu. #AndhraPradesh pic.twitter.com/x7H4yoF7ez

— ANI (@ANI) October 11, 2018
07:03 am: Many shops destroyed in Odhisha due to the high speed of the wind accompanying Cyclone Titli
06:58 am: Five flights scheduled to take-off from Bhubaneshwar coast today cancelled.
06:55 pm: Several trees uprooted at Odisha coast
#Visuals from Ganjam's Gopalpur after #TitliCyclone made landfall in the region at 5:30 am today. 10,000 people from low lying areas had been evacuated to govt shelters till last night. #Odisha pic.twitter.com/HEYog0DNe7

— ANI (@ANI) October 11, 2018
06:50 am: Winds blowing at Odisha coast at a speed of 160 km/hr.
06:40 am: Heavy rains reported from Vijayanagaram and Visakhapatnam areas as well
06:35am: Winds blowing at a speed of 110-130 km/hr at Andhra coast.
06:30 am: Heavy rainfall in Srikakulam of Andra Pradesh after landfall of Cyclone Titli
06:22 am: As a precautionary measure, the Odisha government had already evacuated 3 lakh people to safer places
06:18 am: The cyclone is accompanied by winds blowing at a speed of 126 kilometer/hour
#WATCH: #TitliCyclone makes landfall in Gopalpur. #Odisha pic.twitter.com/x49MsPkU9U

— ANI (@ANI) October 11, 2018
06:16 am: Very severe cyclonic storm Titli makes landfall near Gopalpur in Odisha: IMD
Watch: Cyclone Titli hits Odisha coast
Lakhs of people have been evacuated and shifted to safer places in Odisha as the state braces to face Cyclone Titli which has intensified into a 'very severe storm'. 
Around 3 lakh people have evacuated to safer places the state, Odisha Chief Minister Naveen Patnaik, who held a meeting with top state officials to discuss preparations made by different agencies to tackle the situation. Stressing on the government's 'zero casualty' disaster management policy, Patnaik said, "The state government has been closely monitoring the situation. The district collectors are already on high alert."
The government has directed schools, colleges and other educational institutions to remain closed on Thursday. Fishermen have been advised not to venture out in the sea. 
The Centre has rushed nearly 1,000 NDRF personnel to Odisha, Andhra Pradesh and West Bengal as Cyclone Titli made its way towards the coast, besides issuing directions for storage of food, fuel and maintaining power supply and telecommunication lines.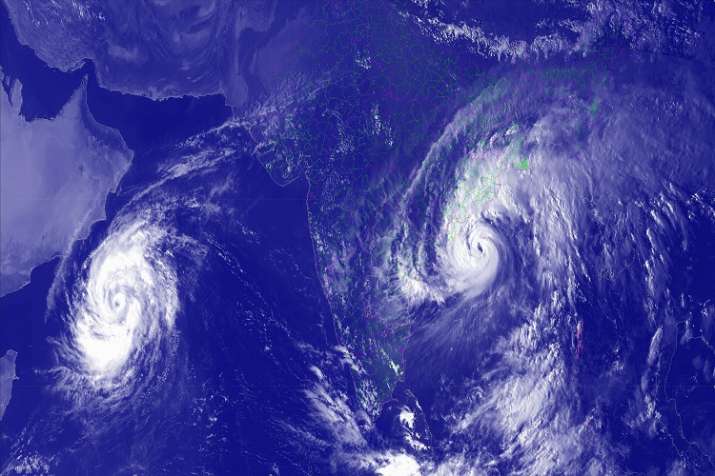 Cyclone Titli becomes 'very severe': Do's and don'ts during storm
WATCH: Odisha braces for Cyclone Titli