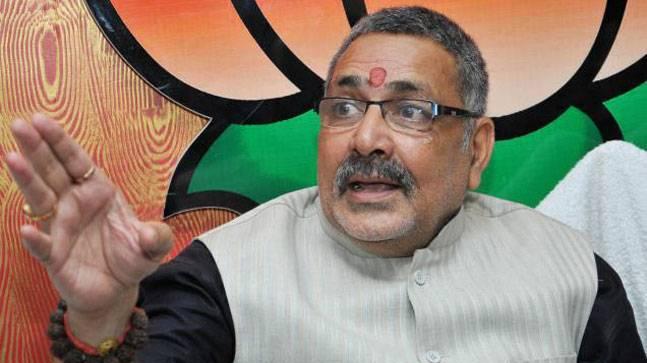 In an indirect attack on Congress president Rahul Gandhi, Minister of State for Micro, Small and Medium Enterprises Giriraj Singh on Thursday said the country has "rejected those involved in politics of dynasty."
"India has finally rejected those involved in politics of dynasty, regionalism, casteism and pseudo-secularism," tweeted Giriraj Singh who was leading against Communist Party of India (CPI) candidate Kanhaiya Kumar from Bihar's Begusarai.
Election trends, on Thursday, are showing that the BJP-led NDA is all set to sweep Bihar. Counting of votes is underway. Results are expected to come out in the next few hours.
Bihar has 40 Lok Sabha constituencies and the state is politically important when it comes to forming government at the centre. The state is presently ruled by the JD(U)-BJP coalition.  
During the 2019 Lok Sabha Election, Bihar witnessed polling in 7 phases. The dates of polling in Bihar were April 11, 18, 23, 29 and May 6, 12 and 19.  In the state, six seats are reserved for the Scheduled Caste.