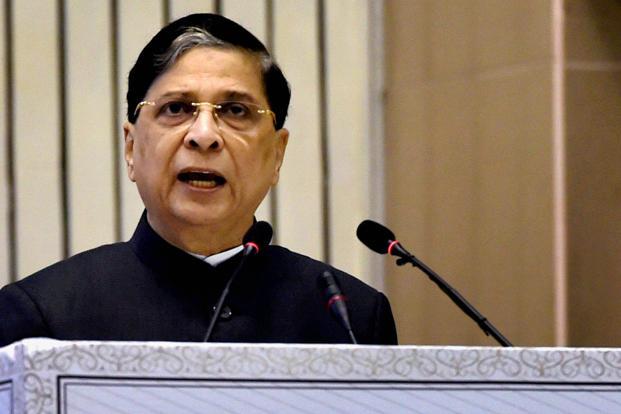 In a departure from past practice where any matter could be allocated to any bench, Chief Justice Dipak Misra on Thursday issued a new roster indicating the nature of cases that would be listed before 12 benches - a move being seen as addressing the grievance of the four rebel judges.
While PILs would be listed only before the bench headed by Chief Justice Misra, there is an overlapping of work assigned to different benches - as social justice matters would be listed both before the bench of CJI and that headed by Justice Madan B. Lokur. 
Similarly, matters relating to religious and charitable endowments will be listed before six different benches. If bench headed by Justice Lokur is essentially seen as social justice bench, the bench headed by Justice Rohinton Fali Nariman is being viewed as one largely dealing with corporate matters rooted in company law, mercantile law and commercial transactions.
Besides the letter petitions and the PILs, the Chief Justice bench will hear matters relating to habeas corpus, election, arbitration, criminal, all ordinary civil, contempt of court, appointment of constitutional functionaries and the law officers, and the commission of enquiry.
Similarly, the second senior most judge after CJI, Justice J. Chelameswar will hear petitions relating to 14 category cases.
On January 12, the four rebel judges -- Chelameswar, Ranjan Gogoi, Lokur and Kurian Joseph – had in an unprecedented press conference alleged arbitrary allocation of work by the CJI and demanded transparency.