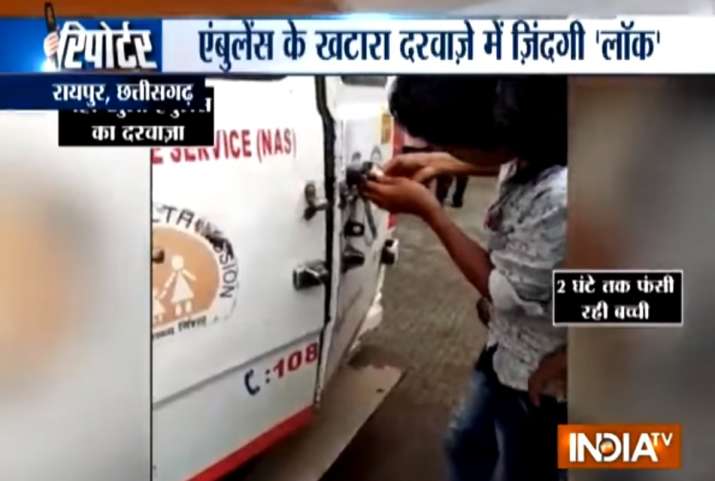 In a shocking incident, a one-and-a-half-month old baby suffocated to death in an ambulance  in Chhattisgarh's Raipur. The baby was being transported to a hospital for a heart ailment. 
The incident took place when the ambulance, carrying the baby to Dr Bhim Rao Ambedkar Hospital for cardiac surgery, malfunctioned. The driver of the ambulance kept trying to unlock the jammed door lock for almost two hours and did not allow the family to break the glass window to bring out the baby. 
When the boy's father tried to break open its window, he was warned against damaging the government's property. The baby died inside the vehicle.
The parents of the baby had come to Raipur after consulting the doctors in AIIMS Delhi and had taken a train. Once the couple arrived in Raipur this morning, Ambika Kumar, the father, dialled Sanjeevani Express, a free ambulance service as the baby was not in condition to be carried in public transport.
However, their nightmare began when they reached the hospital and the door of the ambulance got stuck. They struggled for hours and despite help from a mechanic, they were unable to open the door. When  Kumar wanted to break the windows, he was told he couldn't do so. 
The company that runs the ambulance service has denied allegations and claimed that the baby had already died and there was no negligence on their part.
Watch video: