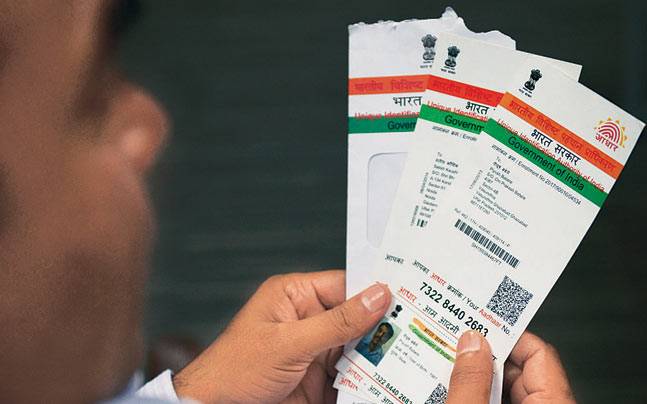 The central government has issued a notification banning the public sharing of an individual's Aadhar card details by agencies which are in possession of these information.
These agencies have been prohibited from publishing or posting the information publicly. They have also been asked to ensure security and confidentiality of the 12-digit identification number under the Aadhaar Act.
The government's move is aimed at ensuring that the Aadhar details of an individual are not misused.
Under the recently notified regulations, these agencies have also been mandated to inform Aadhaar holders the purpose for which their details will be used.
As per the rules, the biometric information cannot be shared with anyone for any reason whatsoever.
According to Ajay Bhushan Pandey, any violation of the Aadhaar Act will constitute an offence and is punishable under the Act.
Penalty has been prescribed for offences such as impersonation of the Aadhaar holder at the time of enrolment, tampering with data and disclosing identity information.
Based on the offence, the penalty could go up to three years imprisonment or a fine of up to Rs.1 lakh or both.