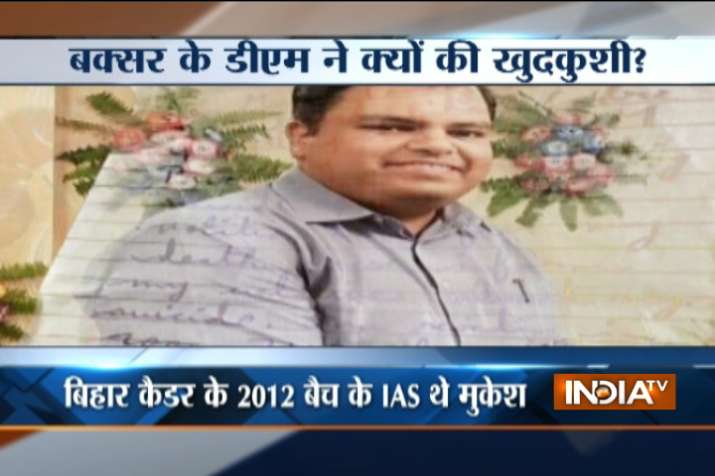 An IAS officer serving as the District Magistrate in Bihar's Buxar committed suicide in Uttar Pradesh's Ghaziabad near Delhi on Thursday. Mukesh Pandey took his life by jumping in front of a train near Ghaziabad railway station. His body was found on the railway track at a yard near the station. 
According to media reports, he first tried to kill himself my jumping off a mall in Janakpuri area. However, his plan was thwarted by Delhi Police that reached the spot before Pandey could take any action. He, however, ran to Ghaziabad and committed suicide by jumping in front of a train.
The Delhi Police was alerted after he sent a WhatsApp message to a friend. His message read, "I am committing suicide in district centre area of Janakpuri West Delhi near hotel Piccadilly by jumping off 10th floor of the building, I am fed up with life and my belief on human existence has gone, my suicide note is kept in Nike bag in room 742 of Leela Palace Hotel in Delhi! I am sorry I love you all! plz forgive me!"
Pandey was appointed as District Magistrate of Buxar in a major bureaucratic reshuffle on July 31. A 2012 batch IAS officer, Pandey was serving as DDC-cum-chief executive officer in Katihar district board before taking charge as the Buxar DM. 
Media reports claimed that Pandey had left Buxar two days ago and had informed the officials that he would be visiting Patna.