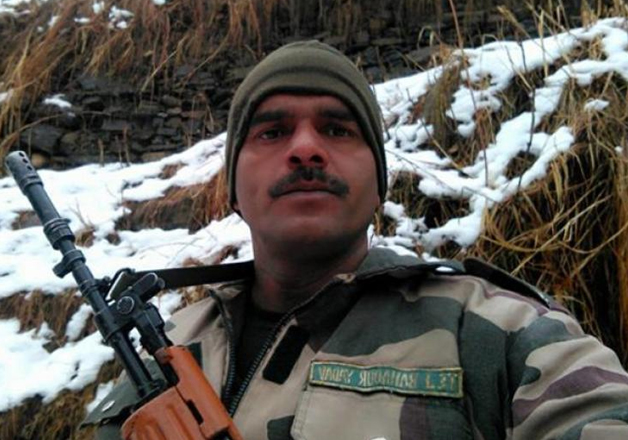 The Border Security Force (BSF) today categorically rejected reports that jawan Tej Bahadur Yadav, who had last month created a storm by sharing videos online alleging poor food quality, has been arrested and his voluntary retirement request has been cancelled purposely. 
Justifying why his request for voluntary retirement was annulled, the force in a statement said: "His voluntary retirement has been cancelled pending the Court of Inquiry (COI) and finalization of its recommendations. Cancellation of VRS was communicated to Constable Tej Bahadur on 30th Jan 2017 evening only."
The clarification comes immediately after Tej Bahadur's wife Sharmila claimed that her husband had been arrested and his VRS request turned down. 
Categorically stated that TBY has not been arrested:he was given non acceptence of vrs on 30th Jan 2017 pending an enquiry as per procedure

— BSF (@BSF_India) February 2, 2017
Speaking to reporters, Sharmila said that she had waited for her husband on January 31 but he did not come home. She even claimed that Tej Bahadur was being mentally tortured and threatened by his seniors.
"He (Tej Bahadur) managed to call up today using someone else's phone and told me that he was under arrest. He was being threatened and mentally tortured," Sharmila told news agency ANI.
He managed to call up today using someone else's phone,told me that hes under arrest,being threatened&mentally tortured:Wife of Tej Bahadur pic.twitter.com/V5uRCHWemR

— ANI (@ANI) February 2, 2017
"He called up to say that he was asked to retire, but his retirement was also cancelled within one hour, and he was later arrested," she added.
The news agency, however, quoting sources, reported that Tej Bahadur had not been arrested. 
"Inquiry has found him guilty and disciplinary action against him recommended, but not approved yet," it said.
Tej Bahadur (40) belongs to the Border Security Force's 29th battalion. He had grabbed national media headlines last month after he shared three videos on social media alleging that poor quality of food are served to soldiers. He had even claimed that soldiers are sometimes forced to sleep without a meal.
The jawan had also claimed corruption in procuring logistics for jawans at senior level. After this, at least three more jawans have shares videos online alleging wrongdoings by their senior. 
BSF, one of the five Central Armed Police Forces, is the primary Border guarding force of the country. The BSF has 186 battalions with a sanctioned strength of 2.5 lakh personnel including an expanding air wing, marine wing, artillery regiments, and commando units. It currently stands as the world's largest border guarding force. BSF has been termed as the First Line of Defence of Indian Territories.