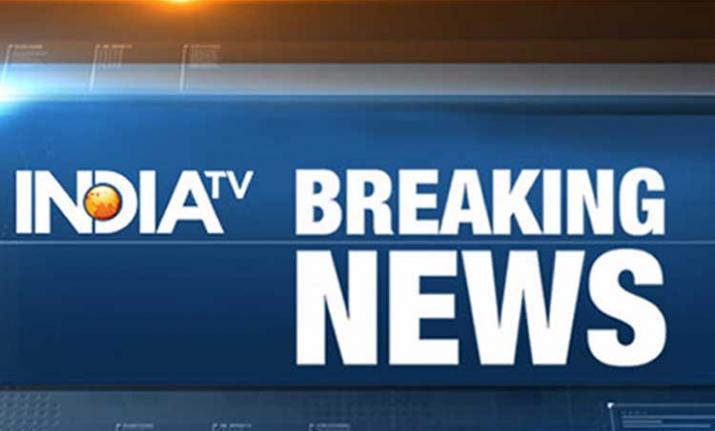 Daily dose of news plays very important role in our daily life. For some people, the morning is incomplete without knowing about what's happening across the world. Some digital-savvy people have a habit of consuming news even when they are travelling or in their free time. In today's world, where people rely on news websites for everything that's happening around, IndiaTV News provides you all breaking news, latest news, breaking story videos, Live TV and top shows of IndiaTV, country's leading news channel on a single platform to ensure you don't miss anything important.
Internet, Twitter, Facebook are buzzing with breaking news and news alerts from India and rest of the world. You can find here the LIVE COVERAGE of all breaking news alerts and latest news updates on just one page. IndiaTV Digital covers all top news as and when it happens and ensures its readers don't miss anything important.
BREAKING NEWS OF JANUARY 1:
5:04 pm: Indian Army and Peoples Liberation Army (PLA) jointly celebrated New Year at Nathu La in Sikkim today. The delegation of the both sides were led by Colonel level officers.  
4:22 pm: In a joint operation, CID Siliguri and Phansidewa police seized approx 300 kgs of cannabis from a truck. One person has been arrested in conection with the case.
4:00 pm: Former Prime Minister HD Deve Gowda on the film Accidental Prime Minister: I was also an accidental prime minister. I also ruled for 10 months. Dr Manmohan Singh ruled for 10 years, how can you say he was an accidental Prime Minister?
3:04 pm: Karnataka Deputy CM G Parameshwara on steel bridge row: It's not the question of the steel bridge, we need an elevated road from Esteem mall to Chalukya circle. There is a lot of congestion, it was a very good plan, I don't know why it was stalled.
2:31 pm: Vinod Kumar Yadav takes charge as Chairman Railway Board.
1:59 pm: 29-yr-old Gulam G Khan,CRPF Asst Commandant from north Kashmir,died in Jharkhand y'day due to electrocution while conducting a special 2-day operation. 
1:36 pm: Gujarat government released a notification yesterday, stating that during the roll call in schools students will say 'Jai Bharat' or 'Jai Hind' instead of 'yes sir'.
1:15 pm: Sudhi Ranjan Mohanty takes charge as Madhya Pradesh Chief Secretary.  
12:55 pm: Goa Chief Minister Manohar Parrikar held meeting with his cabinet colleagues and officials at the state secretariat in Porvorim.
12:35 pm: President Ram Nath Kovind nominates Justice AK Sikri as Executive Chairman of National Legal Services Authority (NALSA) with effect from 31 December 2018.
12:01 pm: An accused who allegedly attacked Inspector Subodh Kumar with an axe, has been arrested by the police. An axe was recovered from his possession. He will be produced before the court today.
11:15 am: Veteran actor and screenwriter Kader Khan passes away at the age of 81 in a hospital in Toronto, Canada.
10:29 am: Over hundreds of people on Tuesday visited the Vijay Stambh (War Memorial) near Perne village here to mark the 201st anniversary of the Bhima-Koregaon battle.
10:00 am: 120 officers including 51 IAS and 41 IPS officers promoted by Rajasthan Government
9:19 am: Delhi Police issued 509 challans for drink & drive cases, last night
8:45 am: Delhi: Major pollutants PM 2.5 and PM 10 are at 470 and 443, respectively in Lodhi Road area, both in 'Severe' category, according to the Air Quality Index (AQI) data.
7:25 am: Thane: Fire broke out in a godown of Rasika Decorators in Kopri area at around 1:50 am today. Three fire tenders reached the spot. Fire under control at present.
6:25 am: Mumbai Traffic Police: Total blows for Drink And Drive cases between 8pm to 12 pm were 1533, 76 positive and 457 negative