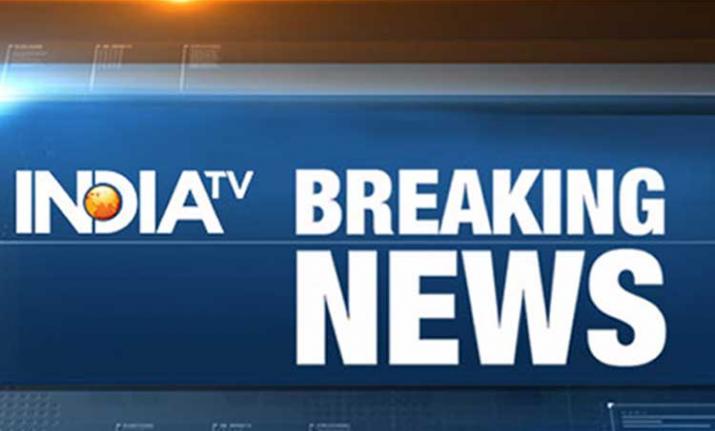 Daily dose of news plays very important role in our daily life. For some people, the morning is incomplete without knowing about what's happening across the world. Some digital-savvy people have a habit of consuming news even when they are travelling or in their free time. In today's world, where people rely on news websites for everything that's happening around, IndiaTV News provides you all breaking news, latest news, breaking story videos, Live TV and top shows of IndiaTV, country's leading news channel on a single platform to ensure you don't miss anything important.
Internet, Twitter, Facebook are buzzing with breaking news and news alerts from India and rest of the world. You can find here the LIVE COVERAGE of all breaking news alerts and latest news updates on just one page. IndiaTV Digital covers all top news as and when it happens and ensures its readers don't miss anything important.
BREAKING NEWS, LATEST NEWS UPDATES OF JANUARY 11:
05:20 pm: BJP has turned CBI into 'his master's voice': West Bengal CM Mamata Banerjee on Alok Verma incident. 
05:05 pm: CBI has filed chargesheet against P Chidambaram's wife Nalini Chidambaram in a court in Kolkata, in connection with Saradha scam.(ANI)
04:55 pm: Delhi court grants interim protection from arrest to Manoj Arora, close aide of Robert Vadra, in money laundering case.
04:50 pm: Court directs Manoj Arora to appear before ED tomorrow in money laundering case.
04:45 pm: India's security is not a matter of vote bank. It is our resolve to drive out infiltrators out of the country, says Amit Shah
04:15 pm: The war of 2019 is going to be such that it will have an impact for centuries, and this is why it is important to win: Amit Shah at BJP National Convention
03:45 pm: Sensex falls 96.66 points to end at 36,009.84; Nifty slips 26.65 points to 10,794.95
03:20 pm: CBI court convicts Dera Sacha Sauda Chief Ram Rahim in journalist murder case
03:15 pm: Former CBI director Alok Verma resigns from service: officials
03:00 pm: Chief Minister Yogi Adityanath on reports of SP-BSP alliance: It is an attempt to save their own existence and nothing else. Public knows the truth and they will vote accordingly.(ANI)
2:55 pm: Delhi High Court dismisses the plea filed by CBI's Spl Director Rakesh Asthana and DySP Devender Kumar plea seeking quashing of FIR filed against them
2:46 pm: All transfer orders issued by Alok Verma reversed by Interim Director M Nageshwar Rao, reports ANI
2:20 pm: Aircel Maxis case adjourned till 1 Feb by Delhi's Patiala House Court. The court also extended the interim protection of Karti Chidambaram and P Chidambaram till 1 Feb in both CBI and ED cases.
1:44 pm: #Uttarakhand: Income Tax Dept conducts raids at BJP leader Anil Goyal's properties in Dehradun, Yamunanagar, Roorkee and Delhi (Visuals from Dehradun)
1:20 pm: M. Nageshwar Rao, Additional Director, CBI has assumed the charge of the office of Director, CBI after Alok Verma was transferred yesterday as DG Fire Services, Home Guards and Civil Defence.
12:50 pm: The British High Commission in India gets consular access to Christian Michel, the alleged middleman in AgustaWestland VVIP chopper deal case.
12:40 pm: MK Stalin, DMK Chief: DMK will never align with BJP, and Modi is not Vajpayee. Alliance under him is not a healthy alliance. It is an irony that PM Modi compares himself with Vajpayee.
12:33 pm: Myanmar court rejects appeal from Reuters journalists, maintains 7-year prison terms in case tied to press freedom.
12:20 pm: SC defers hearing on Reliance Comm plea for spectrum trading and sale for 3 weeks
11:32 am: Delhi's Patiala House Court has fixed Jan 22 for further hearing in the criminal defamation complaint filed by former Union Minister MJ Akbar against Priya Ramani.
11:30 am: Supreme Court seeks response within 6 weeks from the Centre, Tamil Nadu government and Election Commission on a plea seeking to ban advertisement hoardings by political parties on mountains, highways and bridges etc.
10:44 am: Alphabet board sued on allegations of sexual misconduct cover-up
10:40 am: Jammu & Kashmir: Srinagar-Jammu national highway closed due to heavy snowfall on both sides of Jawahar Tunnel
10:00 am: Markets open in green; Sensex surges by 75 points to open at 36,182, Nifty surges at 22 points, opens at 10,884.
09:35 am: Petrol in Delhi at Rs 69.07/litre (increase by 19 paise/litre), diesel at Rs 62.81/litre (increase by 28 paise/litre) respectively.
09:10 am: Varanasi: Uttar Pradesh Chief Minister Yogi Adityanath reviews preparations for 15th Pravasi Bhartiya Divas scheduled to be held from January 21 to January 23. 
08:55 am: Bahujan Samaj Party Chief Mayawati and Samajwadi Party Chief Akhilesh Yadav to address a joint press briefing in Lucknow, tomorrow
08:38 am: Haryana: Security tightened in Rohtak ahead of the verdict in the murder case against Dera Sacha Sauda chief Gurmeet Ram Rahim Singh.
08:25 am: Protests were held in Pakistan occupied Kashmir's Muzaffarabad against the construction of Neelum-Jhelum Hydropower project in the region.
07:58 am: Reliance to shut crude unit at 660,000 bpd refinery
06:30 am: Delhi: Fire which had broken out in a furniture market in Kirti Nagar area last night, is now under control. No injuries or casualties have been reported.
06:03 am: Trump eyes emergency powers to pay for border wall, end shutdown 
06:00 am: China says trade talks with U.S. made progress on forced tech transfers, IP rights 
05:50 am: Paraguay cuts diplomatic ties with Venezuela after Maduro sworn in