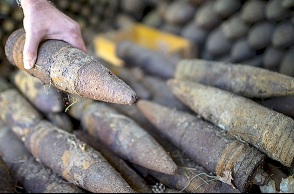 The bombs of the World War II era, that lasted from 1939 to 1945, has been recovered from PR Hill Colony in Kohima, officials said.
The bombs were found from an ongoing construction site by the labourers after which the police were informed.
The Bomb Detection and Disposal Squad reached the spot and the bombs were safely removed, officials said.
Meanwhile, Kohima police requested the people not to touch any suspected material while carrying out construction works and to report the matter to the police.
(With inputs from PTI)