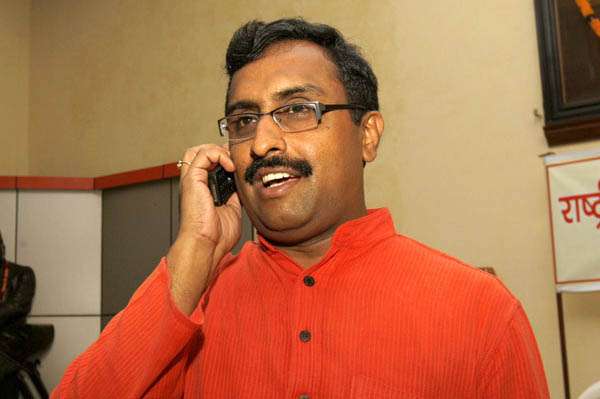 Senior BJP leader Ram Madhav today said that his party will soon resolve all differences with old ally Telugu Desham Party (TDP).
Madhav, the national general secretary of the saffron party, added that the central government would soon be reaching out  to Andhra Pradesh Chief Minister N Chandrababu  to find a solution to the issues he has raised.
Answering a question on TDP's unhappiness with Budget 2018, Ram Madhav said, "There seems to be some kind of unhappiness, we will talk it out. TDP is an old ally of the BJP. We will talk it out with them and will tell them we are committed to the interests of Andhra Pradesh."
Ram Madhav also added that the BJP is committed to address the concerns raised over Budget 2018 by the TDP.
The BJP leader exuded confidence that his party will convince Naidu-led TDP for not severing ties with the BJP-led NDA.
"They are a valuable ally," he added.