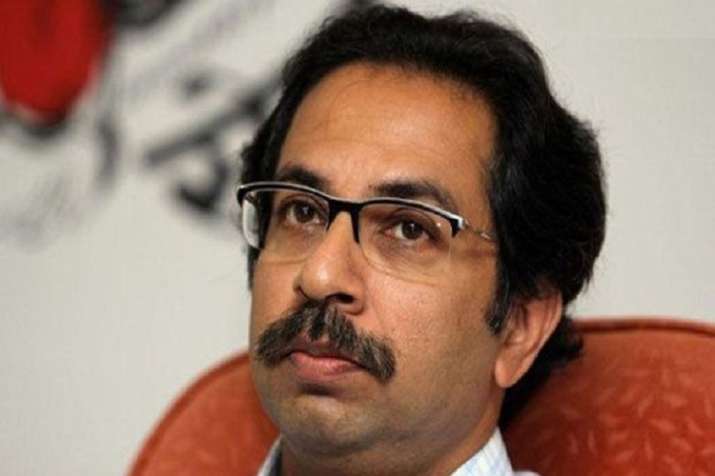 The BJP was slammed by Shiv Sena today for pulling out of the alliance government in Jammu and Kashmir. Shiv Sena accused the BJP for starting election politics in the state and said that the people are tired of the party's conspiracies and that it needs lessons in speaking the truth.
Sena said that it was the BJP's proposal to form an alliance with the People's Democratic Party (PDP) in the first place and they had done all that was required to ensure their governance in Jammu and Kashmir.
"The BJP has pulled out its mask and started election politics in Kashmir once again. After enjoying three years in power, the BJP says the government was not working, it could not work with the PDP, terrorism had increased and development of Leh, Ladakh was being ignored," an editorial in Sena mouthpiece 'Saamana' stated.
A new mask is being put on once again in Kashmir and an environment is being created. "People are tired of these conspiracies now. Somebody should start giving them lessons in speaking the truth," it said.
The Marathi daily quoted that BJP President Amit Shah has conveniently distanced himself from the mess in Kashmir Valley and the PDP is being blamed for all the violence in the state. "You enjoyed three years. However, when it was time to reap the fruits, you refused to take responsibility. It was the BJP's proposal to ally with the PDP for power and the subsequent running around was also done by the BJP," it said.
Shiv Sena pointed out several important portfolios related to development were held by the BJP, along with the deputy chief minister's post in Jammu and Kashmir.
Sena, which is an alley of the BJP at the Centre and in Maharashtra asked why the BJP, while in power, did not voice if Leh, Ladakh were being ignored. The party further alleged that BJP did not oppose the composition given to the family of slain Hizbul Mujahideen militant Burhan Wani from the state exchequer.
"The BJP on its own will, allied with a party that is soft on terrorists but when it saw problems for itself, it distanced itself. None of its prime agendas like Article 370 were touched upon in three years but it started speaking about it after pulling out (of the alliance government)," it said.
Former Jammu and Kashmir chief minister Mehbooba Mufti has now dropped a "bombshell" by saying that peace measures in the Kashmir Valley were adopted on the advice of BJP leaders and that it would be wrong to state the government was soft on terrorism, Shiv Sena said.
The three-year Jammu and Kashmir government collapsed last week with the BJP pulling out of its alliance with the PDP.