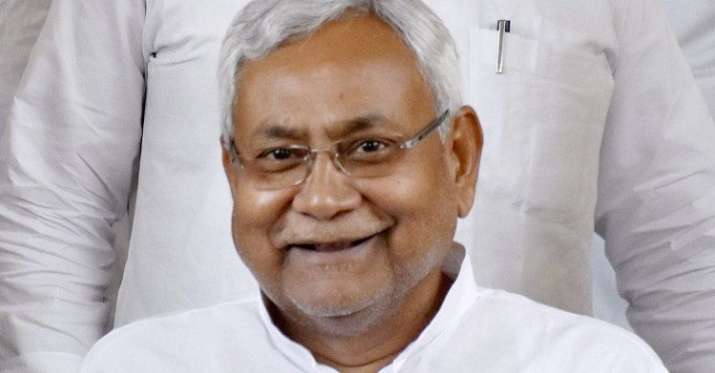 Bihar Chief Minister and Janata Dal (United) leader Nitish Kumar is likely to expand his cabinet on Sunday. The new ministers are expected to take oath at 11:30 am.
Bihar CM will add at least five news faces in cabinet. The new additions to Bihar cabinet will be Narendra Narayan Yadav, Neeraj Kumar, Shyam Rajak, Sanjay Jha and Ranju Geeta, sources said. 
The development comes after Kumar rejected BJP's offer of one cabinet birth in Modi government 2.0. 
Bihar Chief Minister Nitish Kumar on Friday said that his party is with the Bharatiya Janata Party (BJP) and will remain a part of the NDA but was not ready to be a part of the new Narendra Modi government as it did not want a "symbolic representation".
"We are with the BJP and will continue to be part of NDA. But the BJP's formal offer to join the Modi government as a symbolic representation was not given a go ahead by my party leaders. They were not in favour," he told the media. 
The JD-U chief has reiterated that the party has not demanded any seat or berth in the government.
"We are with the BJP-led government, there is no unhappiness or anger. We are supporting the government," he added. 
He recalled that the BJP wanted to give one cabinet rank to every ally. But JD-U leaders did not approve of it. 
WATCH VIDEO:
(With inputs from IANS)