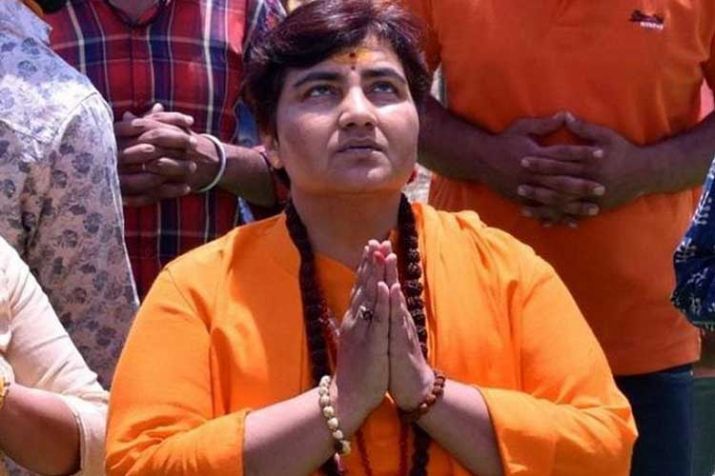 Malegaon blasts accused Sadhvi Pragya Singh Thakur may finally the Lok Sabha battle against senior Congress leader Digvijaya Singh, says the India TV-CNX Exit Poll.
Furthermore, the fight, as the poll survey says, is likely to be one-sided with Digvijaya Singh not giving a major fight to the saffron leader.
Pragya Thakur has been hitting the headlines ever since she was nominated by the BJP to contest from Bhopal Lok Sabha constituency. Be it her status as a blast-accused or her remarks on Hemant Karkare and Nathuram Godse, she has not, even for once, failed to attract controversies.
But all that has seemed to work in her favour as the India TV-CNX Exit Poll has predicted her victory.
Bhopal went to polls in the sixth phase of the Lok Sabha election on May 12 and registered a voter turnout of -- a whopping -- 65.65%.
The turnout was higher by 8% than that in 2014.