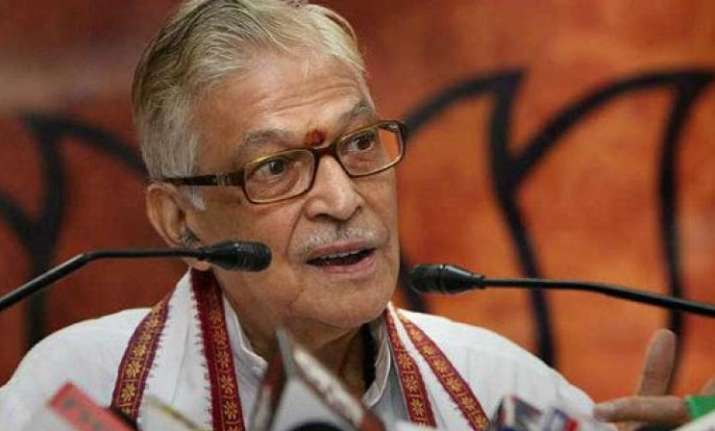 India should be cautious about its internal security as well as security along the border in light of the recent developments in China, veteran Bharatiya Janata Party (BJP) leader Murli Manohar Joshi said on Wednesday.
Joshi, who heads the Estimates Committee of Parliament, was speaking on a report of the panel on Central Armed Police Forces (CAPF).
The panel noted that the challenges to internal security in the country are mainly due to terrorism in the hinterland, cross-border terrorism in Jammu and Kashmir, insurgency in the northeast and Left Wing terrorism in certain states and their over-dependency on the CAPFs to meet the challenges of routine law and law and order duties which is likely to affect the anti-insurgency and border-guarding operations.
Joshi called for a clear distinction between the role of the central forces and the state police, saying that calling the forces for controlling internal security compromises border security.
"Everyone should be clear about the area of functioning... Central forces are repeatedly called for internal deployment, anything happens states seek support from central forces.
"...Specially after the statement made by the Chinese President (Xi Jinping) about their preparations, and their territorial claim.
"We have to be very clear about the security environment and arrangements."
He said the panel has advised the government to hold discussion with states and arrive at a conclusion on defining the roles for the police and central forces.
He also stressed on modernisation and better training for police personnel to be able to handle internal security issues.